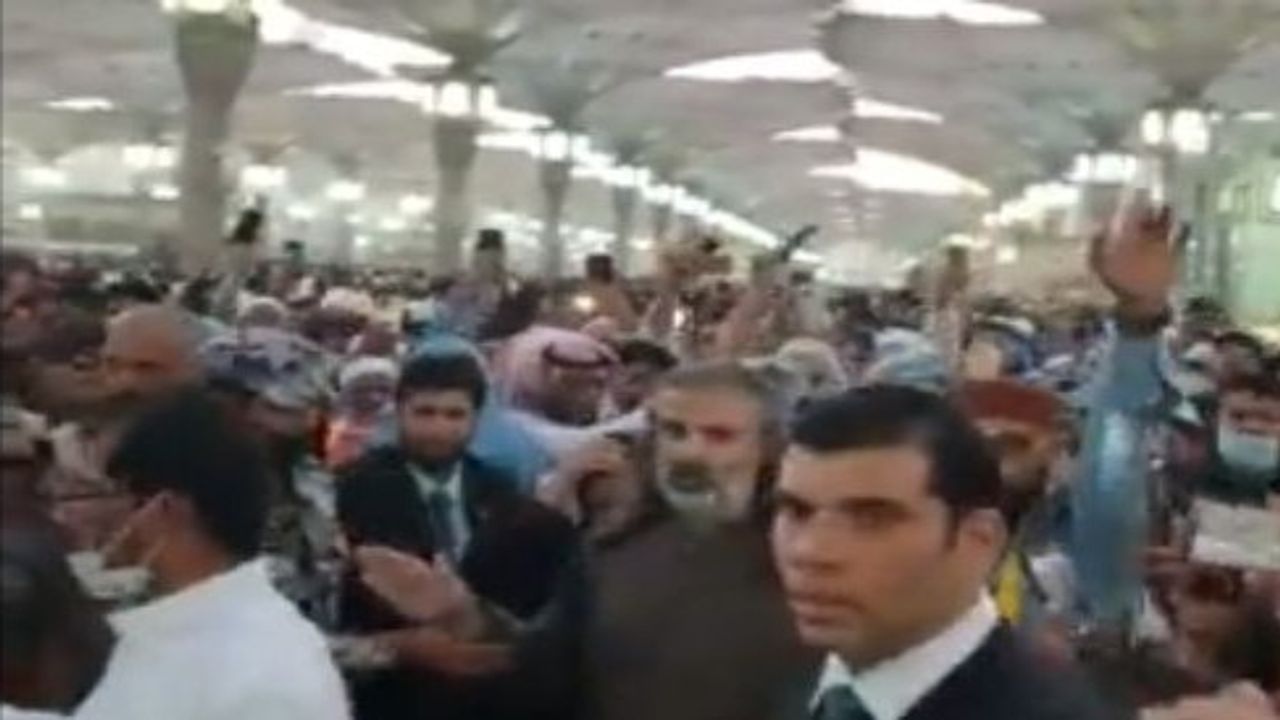 Imran Khan (Imran Khan) And his supporters in Pakistan (Pakistan) It has also made it difficult for the new Prime Minister Shahbaz Sharif and his new government to breathe a sigh of relief. In the midst of all this, Shahbaz Sharif, who was on a three-day visit to Saudi Arabia, was given a very special welcome in Medina.(Chor Chor) Started chanting slogans.
As soon as people saw Sharif, they started shouting slogans of thief-thief
As soon as people see Shahbaz Sharif in this video which is going viral on social media, people start chanting slogans of thief-thief and traitor. In the video, many people can be heard shouting "Chor Chor". According to reports, when the Prime Minister of Pakistan Shahbaz Sharif and his delegation entered the Masjid-e-Nabavi, some people started shouting slogans of thieves as soon as they saw Shahbaz Sharif in the courtyard of the mosque.
Some security personnel are also seen with Shahbaz Sharif and at that time Sharif is seen sitting in an e-rickshaw with some officers.
Watch the video
Shahbaz sharif and gang welcomed by chanting chor chor. What a disgrace.#Imported_government_approved pic.twitter.com/RGxRKsCimW

– Mohammad Ali Ahmed (aliahmedlahori) April 28, 2022
Shahbaz Sharif on a tour of Saudi
Let me tell you, Shahbaz Sharif is visiting Saudi Arabia for the first time since he became the Prime Minister of Pakistan. (Saudi Arabia) Is on a three-day official visit. Dozens of officials and political allies are accompanying the Pakistani prime minister on his visit to Saudi Arabia. This video social media(Social Media). One Twitter user wrote, 'Pakistanis, be proud! Be happy to watch this video… .. because the Prime Minister of Pakistan has been so wonderfully welcomed in Saudi Arabia.
Read also: Indian External Affairs Ministry intervenes against Pakistan, says 'no change in situation even after change of power'
Read also: Pakistan: PM Shahbaz preparing to become 'Imran 2.0'! Sharif to spread begging bowl near Saudi Arabia
. Source