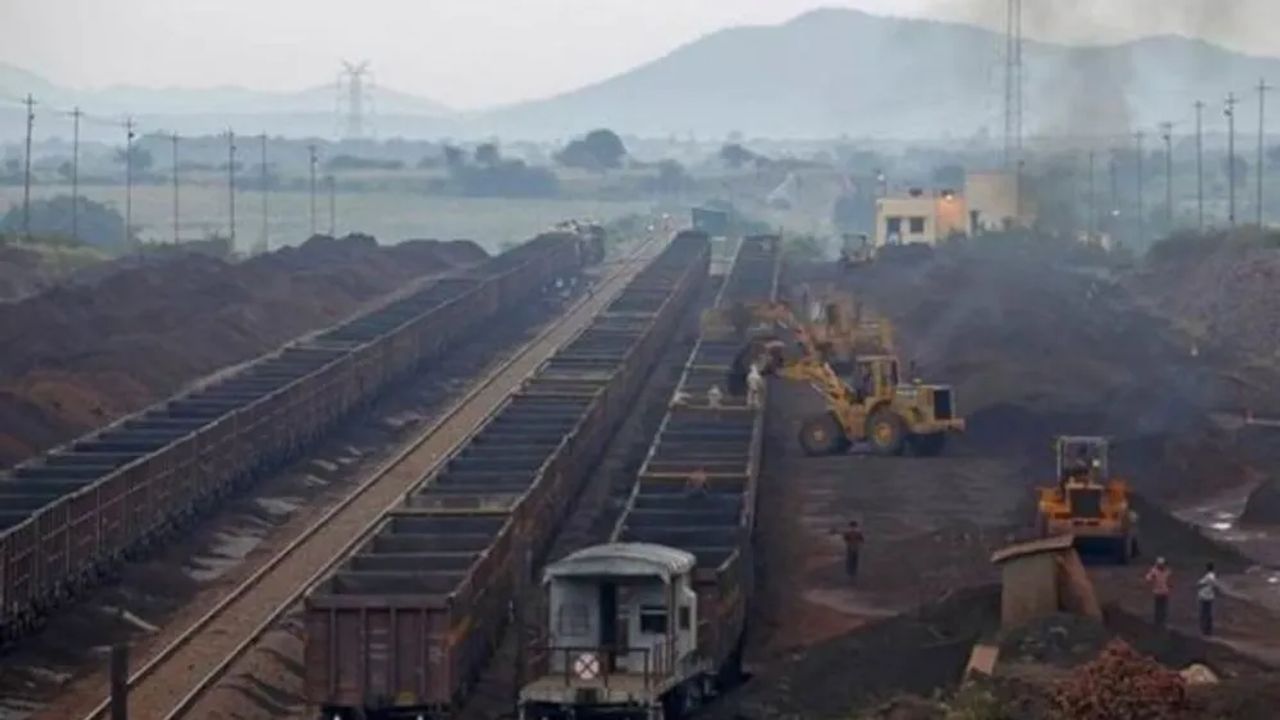 The heat is breaking records this year. The temperature is nearing 50 degrees Celsius, which has upset people. Demand for electricity due to rising heat (Power demand) Has reached record levels. On Friday, the demand for electricity across the country reached a record 2,07,111 MW. Demand for electricity has risen sharply in most of the states due to rising temperatures. In a thermal power plant on the other hand CoalLack of (Coal crisis) Which has caused the problem of shortage of electricity. Indian Railways is working hard to address this problem and has so far canceled 42 passenger trains to increase the movement of coal in different parts of the country in view of the power crisis. These trains have been canceled indefinitely.
Due to which people coming from coal producing states like Chhattisgarh, Odisha, Madhya Pradesh and Jharkhand are facing inconvenience. The South East, Central Railway (South, East and Central Railway) department, which has a coal-producing area, has canceled 34 passenger trains. On the other hand, Northern Railway supplies coal to many power plants in North India (NR) Has canceled eight trains.
Power plants have very little stock
The Central Electricity Authority's daily call reserve report states that 56 per cent of the 165 thermal power stations have 10 per cent or less coal left. At least 26 have less than five per cent stock outstanding. Coal meets 70% of India's electricity demand.
Trains that have been canceled several times
According to official information, passenger service Bilaspur-Bhopal train under SECR was canceled on March 28. Now it won't run until May 3rd. The Memu train between Gondia in Maharashtra and Jharsuguda in Odisha has been canceled from April 24 to May 23. Similarly, the Dongargarh-Raipur memo in Chhattisgarh has been canceled from April 11 to May 24. While South Central Railway has canceled 22 mail or express trains and 12 passenger trains, Northern Railway has canceled four mail or express trains and the same number of passenger services. According to the data, after the cancellation of these trains, the average daily load of coal by railways has increased to more than 400, which is the highest in the last five years.
Coal production rose 27 percent in April
Public sector Coal India Ltd's production has increased by 27 per cent so far in April amid rising demand for coal in the country's power stations. Sources said that Coal India has produced 496 million tonnes of coal as on April 28, 2022. Coal production is expected to reach 53 million tonnes in the entire month. April 2022 is likely to be the best coal production ever compared to the same month of the last few years, the sources said. As of April 28 this month, coal production has reached 49.6 million tonnes, up from 419 million tonnes in April 2021.
The loading from the railways is being increased
He said that Coal India is working with Railways to take all possible steps to increase production as well as supply more fuel to power plants. Railway rack loading is already up seven per cent in April, sources said. As of April 28, the coal supply was 53.6 million tonnes.
Demand for electricity reached record levels
In a tweet on Friday, the energy ministry said that by 14:50 pm on Friday, the all-India demand for electricity had reached 2,07,111 MW, the highest ever. Earlier on Thursday, power demand reached a record high of 2,04,650 MW. Electricity demand reached a record high of 2,01,060 MW on Tuesday. It broke last year's record of 2,00,530 MW. This record was set on July 7, 2021.
Also read: Zomato makes investors cry, company shares hit all-time low
Also read: Ram Setu's poster mocked, Akshay Kumar trolled for lighting spices
. Source