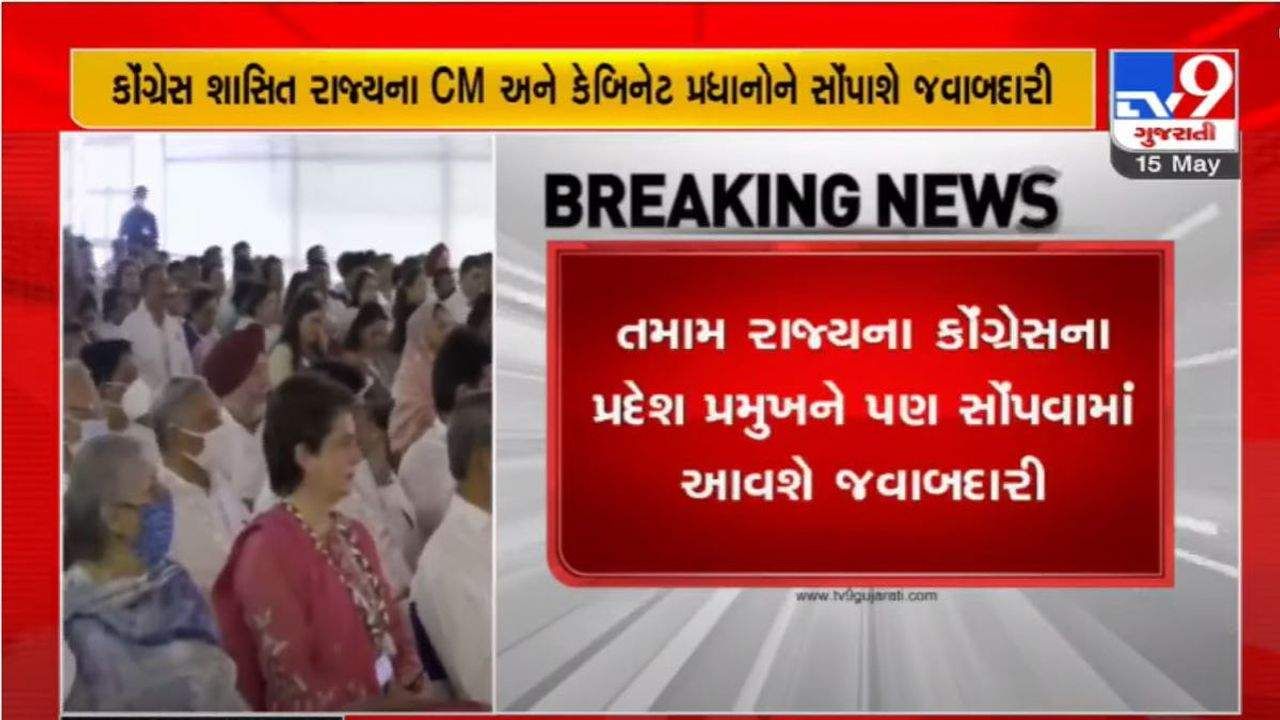 Congress in Udaipur (Congress) Today is the last day of the meditation camp. Then in this camp the next assembly election of Gujarat (Assembly elections) An important strategy was decided. In Gujarat (Gujarat) With the forthcoming elections, special responsibilities will be assigned to the CMs and cabinet ministers of the Congress-ruled states. So the country's veteran leaders will be tasked with making the zonal and district-wise Congress candidates victorious. Also to the election management of the Congress region presidents across the country (Election management) Related responsibilities will be given.
Assembly elections are to be held in Gujarat, Rajasthan, Himachal Pradesh and Madhya Pradesh. Also in the year 2024 Lok Sabha elections are coming. The Chintan Shibir is considered important for the Congress party. At that time, in this thinking camp of the Congress, a strategy was also formulated regarding the Gujarat Assembly elections. Like the BJP, the Congress has decided to use its full network and organizational strength during the elections. The new approach of the Congress will also start from Gujarat. So the number of visits to Gujarat by Congress president Sonia Gandhi, former president Rahul Gandhi and general secretary Priyanka Gandhi will also increase.
The roadmap for the 2024 Lok Sabha battle will be decided on the last day of the Congress Chintan Shibir in Udaipur, Rajasthan. For the Congress party, stopping the BJP's victory campaign and maintaining its own existence is a double challenge. The 430 senior Congress leaders from across the country discussed a number of important issues. Six draft proposals were prepared to regain the lost Congress base in the country. The CWC will give final approval to the recommendations of these various committees.
In the Chintan Shivir, Congress leaders considered the linking of religious, caste and social groups in the party. Emphasis was placed on giving 50 per cent representation to SCs, STs, OBCs and minorities in the organization. The party will recommend reservations for private sector jobs. So it was discussed to clarify the party's stance on the issue of caste based census. The issue of soft Hindutva was also discussed in the Congress think tank.