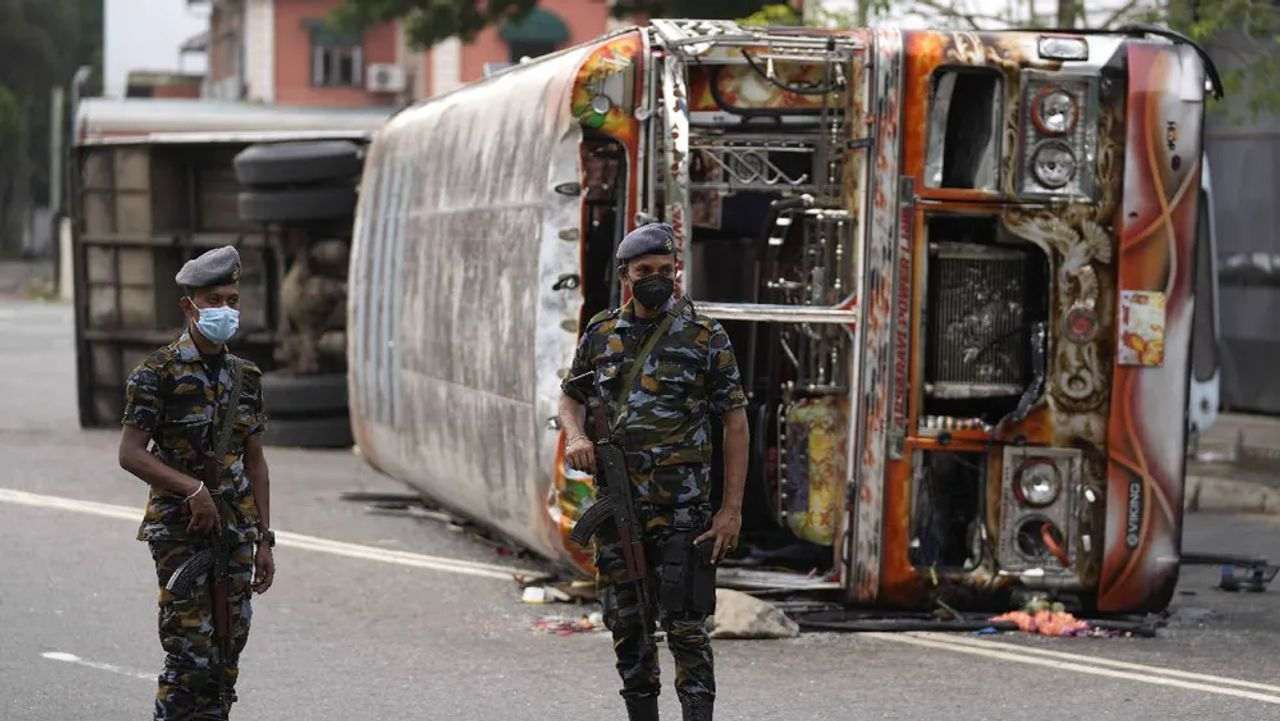 In Sri Lanka (SRI LANKA) Amid growing political and economic crisis, the government has imposed a nationwide curfew. The nationwide curfew will be in effect from 8pm on Monday to 5am on Tuesday. This information was given by the media department of the President. Sri Lanka is facing its worst post-independence economic crisis. Government of Sri Lanka (Sri Lanka Government) There have been massive protests over food and fuel shortages, rising prices and power cuts. Seeing the deteriorating situation in Sri Lanka, India has sent the necessary items to help it.
At the same time, there was pressure on police in Sri Lanka on Monday to increase the arrest of family members loyal to the Rajapaksa involved in last week's attacks on peaceful protesters. Police have arrested more than 200 people on various charges after nine people were killed in the violence. A curfew has been in place since last Monday due to the clashes. Police have arrested about 230 people since May 9 for violating the curfew, assaulting the public and damaging public and private property.
Government-backed mobs attacked protesters
"Police say they have arrested more than 200 people for attacking politicians," Nuwan Bopez of the Young Lawyers Association told reporters. We condemn such violence. But they are in no hurry to arrest the protesters' government-backed assailants. The attorney general has also asked police to expedite the investigation. Significantly, on May 9, government-backed mobs attacked protesters demanding the resignation of President Gotabaya Rajapaksa and his brother and former Prime Minister Mahinda Rajapaksa. Nine people were killed and more than 200 were injured in widespread violence against Rajapaksa loyalists.
Police have urged people to provide information about the government-backed attackers. They have arrested a municipal council worker controlled by the ruling party in Colombo's Moratuwa suburb. Police have set up a phone line for people to provide information about the attackers. At the same time, ruling party leaders have demanded extra security for themselves as they go to parliament on Tuesday. Sri Lanka is going through the worst economic crisis since independence in 1948.
. Source