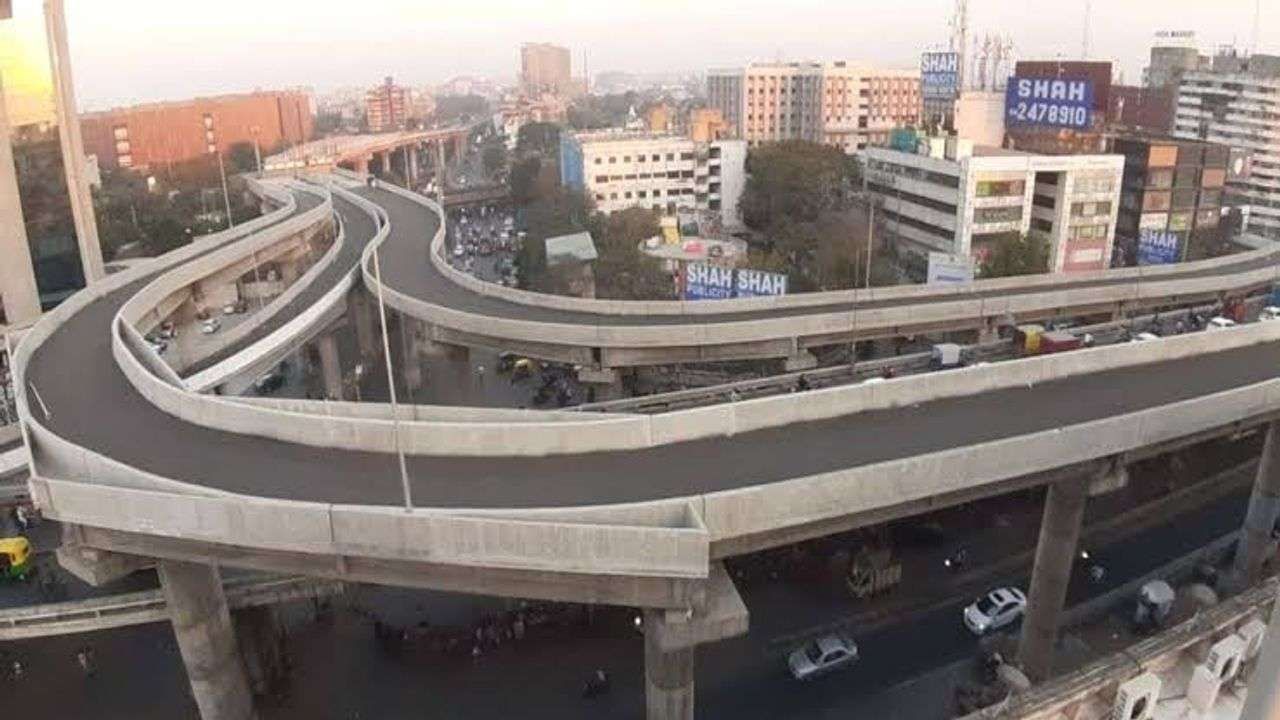 Surat (Surat) The city is known as Bridge City. Then there is another new and 118th bridge in Surat (Bridge) Now ready for public offering. The people of Surat will now get a big relief from the traffic problem, as the longest bridge in Gujarat has been built in Surat. Which will relieve the people of Surat from the problem of permanent traffic. This bridge belongs to Gujarat (Gujarat) The first and longest multilayer flyover bridge of 2643 m (Multilayer flyover bridge) Is.
1.5 million people will directly benefit
The construction of this bridge will directly benefit 1.5 million people of Surat and relieve them from horrific traffic. The bridge will also provide direct connectivity to the highway. Due to the bridge, it will be possible to cross the railway line directly from the ring road flyover on Surat-Kadodra road. The Sahara Gate Multilayer Flyover Bridge is expected to be inaugurated in June.
Ready at a cost of Rs 133 crore
The flyover and railway overbridge in Surat city have been constructed at a cost of Rs 133 crore. The construction of this bridge will save time and fuel of the people and will reduce the pollution of the city. A separate ramp has also been constructed from Varachha area of ​​Surat to Kamaraj. At the same time the traffic going from the station to Surat-Kadodra road can also be relieved from the traffic problem by constructing this bridge.
Gujarat's longest railway overbridge
Standing Committee Chairman Paresh Patel said that this bridge is the longest railway overbridge in Gujarat. The way Surat is constantly developing. And one more bridge has been added to the list of new bridges being built. People coming to Schmeier Hospital will also get great relief.
Get relief from traffic
The population of vehicles is increasing day by day in Surat. Along with this, the number of vehicles and traffic in Surat city is also increasing day by day. In view of this, road works and especially bridge works are being carried out by the corporation. The bridge, which is being built in the ring road area, which is crowded with traffic, will be a big hash.