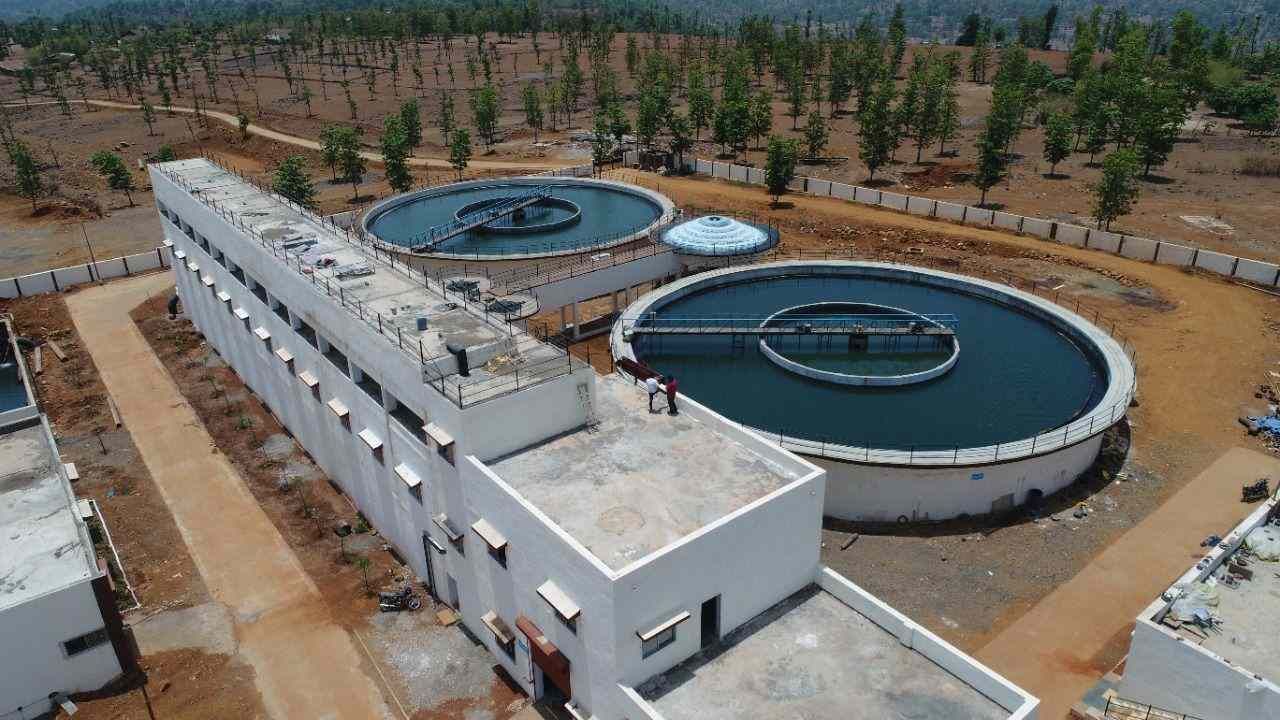 Gujarat(Gujarat) The government's ambitious Estole project(Estol Drinking Water Project) PM Modi(PM Modi) Dedicated today. In which Madhuban closed in this project which is a miraculous achievement in terms of engineering(Madhuban Dam) The water will be distributed daily by pumping 75 million liters of water to an altitude of about 200 floors (1837 feet). The project will bring a new change in the lives of 4.50 lakh people living in 174 villages and 1028 falia in the hilly tribal areas of Valsad district.
Informing about this important project of Gujarat Government, Chief Minister Bhupendra Patel said, "Completing the Estol project in Dharampur and Kaprada area of ​​Valsad district was a big challenge for us, but I am happy that our engineers completed all these challenges and completed this project. Is. The Estelle project is also a major miraculous achievement in terms of engineering. We have made it possible to distribute water through this mountainous area by raising it to a height of about 200 floors (1875 feet). After its inauguration by the Prime Minister, the lives of 4.50 lakh people living in 174 villages of Dharampur and Kaprada area are going to be completely changed.
Why Estol project is special for Gujarat
The geographical structure of the tribal areas of Dharampur and Kaprada is such that neither rain water can be stored there nor the groundwater conditions are good, as most of the land here is rocky and due to this the reservoirs get flooded during monsoon season, but that water is groundwater. Can't get inside As a result, the reservoirs dry up shortly after the monsoon season. In the year 2018, at a cost of Rs.
What is the Estol project
It is planned to carry water from Madhuban Dam (water holding gross capacity 567 million cubic meters) above the pumping station (lift technique) to deliver water to people's homes. Under the project, 28 pumping stations with a capacity of 8 MW volt amperes (MVA) have been installed, which will supply about 75 million liters of drinking water per day to 4.50 lakh people. Under this project 81 km pumping line, 855 km distribution line and 340 km long pipeline to supply water to small settlements have been laid.
Establishment of two filter plants (each with a capacity of 33 million liters of water per day) to provide pure drinking water with a total capacity of 66 million liters of water per day. 6 high tanks (capacity of 0.47 crore liters), 28 underground tanks (capacity of 7.7 crore liters) and 1202 ground level tanks (capacity of 4.4 crore liters) have been constructed in these areas for storage of water.
Special techniques have also been used in laying the pipeline
The pipeline has been laid according to the composition of the land here, which is either high or low.
Because of this the water pressure in these pipes is normal in some places, while in some places the water pressure is much higher than normal (40 per centimeter square centimeter). This pressure is so high that it can cause a lot of damage to the pipelines.
The solution to all these problems is to use a 12 mm thick mild steel pipe inside the main pipe to prevent the main pipe from cracking.
The Estole project is a big miracle in the field of engineering
The Gujarat government's Astol project can be called a miracle in terms of engineering. This is because under this project water will be pumped from Madhuban Dam to a height of about 200 storeys (lift technique) to 50 villages of Dharampur and 124 villages of Kaprada (174 villages in total). This is the first time that water from Madhuban Dam will be used as drinking water. Earlier this dam was used for irrigation. However, along with drinking water, the dam water will continue to be used for irrigation as before.