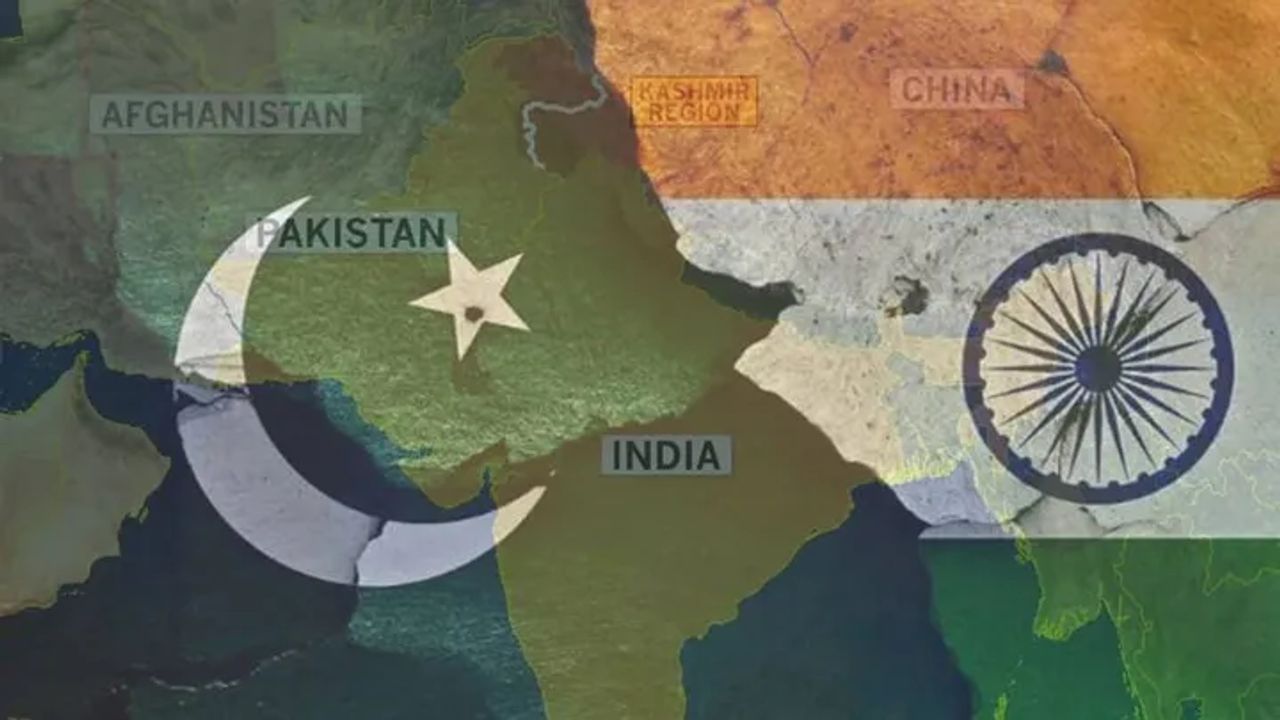 When Pakistan (Pakistan)India also reprimanded him for questioning the security of minorities. "Hindus in Pakistan," said Arindam Bagchi, a spokesman for India's foreign ministry (Hindu)The world has witnessed the persecution of Sikhs, Buddhists, Christians and people belonging to other minority religions. He said that instead of trying to disrupt communal harmony in India To Pakistan Attention should be paid to the protection of its minorities.
India's statement came on the heels of a statement by Pakistan's Prime Minister Shahbaz Sharif, in which he raised the issue of remarks on the Prophet. "Under Modi's leadership, religious freedom is being trampled on and Muslims are being persecuted," Sharif wrote on Twitter.
But the advice that Pakistan is giving to India today on the issue of minorities needs to focus on its own minorities. Temples in Pakistan are constantly being targeted. Idols of Hindu gods and goddesses are smashed. Most of the temples have now been turned into shops and offices. Thousands of girls are forcibly converted every year. Pakistan should also pay attention to this.
The idols were vandalized after entering the temple in Karachi
The Shri Mata Mandir in Karachi has recently been targeted. Statues of gods and goddesses were smashed by some fanatics at the Shri Mata Mandir in Karachi. The temple is located in the 'J' area of ​​the Korangi police station area in Karachi. India has expressed its opposition to the attack on the temple in Pakistan. Pakistan's foreign ministry has claimed that an FIR has been registered in the case. Pakistan has promised that those involved in this act will be punished according to law.
Hindus are afraid
Hindus there are scared after this incident. Police presence has also been beefed up in Korangi area. Sanjeev, a local Hindu living in the area, told a Pakistani newspaper that six to eight people came on a motorcycle and attacked the temple. "We do not know who carried out the attack and why. Temples have been targeted in Pakistan," he said.
The condition of minorities is deteriorating
There are Hindus, Sikhs and other minority communities in Pakistan. Everyone's condition is pitiable. A report by the Center for Democracy, Pluralism and Human Rights (CDPHR) was released in April last year. The report says that minorities in Pakistan are treated as 'non-citizens'. They have neither the right nor the legal right to speak out
The US Religious Freedom Report 2021 says that the situation of religious freedom in Pakistan is deteriorating. There has been an increase in targeted killings, blasphemy cases, forcible conversions, and hate speech against religious minorities.
Thousands of girls are forcibly converted every year
The abduction, rape, subsequent marriage and forcible conversion of girls belonging to religious minorities are common in Pakistan. The Religious Freedom of America report estimates that more than a thousand girls are forcibly converted after marriage each year. Underage girls of these religions are first abducted, raped and later married off
A survey was conducted in 2014 by the All Pakistan Hindu Rights Movement. The survey claimed that there were 428 temples in Pakistan at the time of partition, but since 1990, 408 of these temples have opened toy shops, restaurants, hotels, offices, government schools or madrassas. The survey claimed that the land belongs to 4 million Hindus. In 2019, the Pakistani government also admitted to demolishing or capturing 400 temples. The government promised that 400 temples would be restored and the rights of Hindus would be restored.
What is the minority population in Pakistan?
When the census was conducted in 1951, it was found that there were more than 97 lakh Hindus and about five and a half lakh Christians in Pakistan. There was no Sikh population at that time. The last census in Pakistan was conducted in 2017. The population is estimated at 20.76 crore, of which over 200 million are Muslims. There are about 36 lakh Hindus and 95% of them live in Sindh province. There are 26 million Christians
. Source