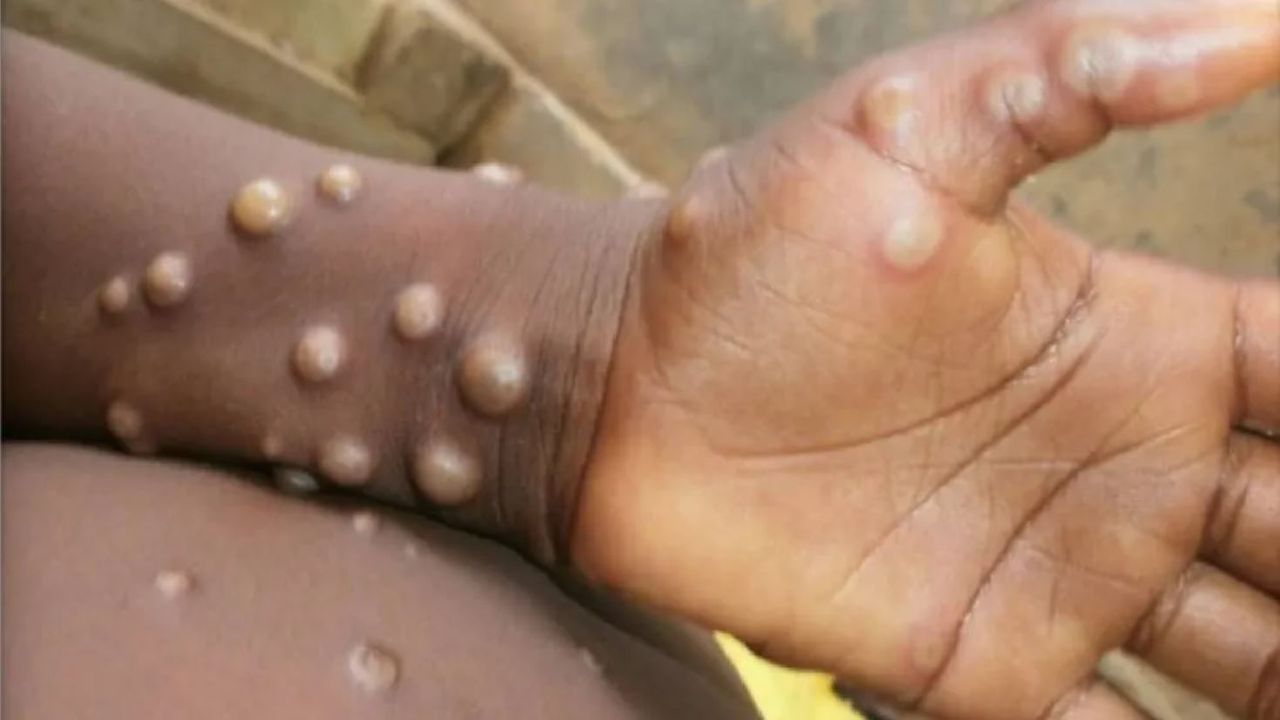 Monkeypox virus worldwide (Monkeypox Virus) Cases are constantly increasing. So far, 3273 cases of the virus have been confirmed in 58 countries. There have been 469 cases in the last 24 hours. Seeing the growing prevalence of monkeypox, the World Health Network (World Health Network(Declared it an epidemic)Monkeypox Pandemic) Have done. WHN says the prevalence of monkeypox is steadily increasing. In such a situation, global action is needed to prevent it. Doing so will reduce the damage caused by the virus. The organization said that the death rate from monkeypox is much lower than that from small pox, but now millions of people are likely to die due to this dangerous virus if steps are not taken to stop its spread. In such a situation, this is the right time when all the countries of the world should work together to prevent this disease.
Of the total 3273 cases of monkeypox reported so far, the highest number (793) is in the UK. This was followed by 552 in Spain, 468 in Germany, 304 in Portugal, 277 in France, 254 in Canada, 115 in the United States, 95 in the Netherlands, 73 in Italy and 62 in Belgium. However, not a single case has been reported in India. The spread of the virus is also very slow compared to the corona, but when a disease is declared an epidemic, people are scared about it. Especially after Corona, people are afraid of the word epidemic.
No need to panic
Epidemiologist Dr. Anshuman Kumar said that monkeypox is a virus more than 50 years old. The virus has neither caused the cases to grow so fast nor has it caused any deaths. He's not even doing a mutation like Corona. Its transmission is also not fast. Previously, when cases of monkeypox came, it was limited to a few countries in South Africa, but this time cases have been reported in 58 countries. That's why the World Health Network has declared it an epidemic, but there's no need to panic.
According to Dr., monkeypox is never the cause of a serious infection. Less than 4,000 cases have come up in about 50 days. No deaths have been confirmed in any country. As well as hospital admissions have not increased. Its transmission to humans is also low. The virus is mainly transmitted by animals. Monkeypox is not as dangerous as the corona virus. It is not spread by air or cough. There is also a vaccine for this. Small pox vaccine can be effective against monkey pox.
What is the monkeypox virus?
Monkeypox is a virus of the smallpox family. The virus was first detected in monkeys in 1958. Its first human case was reported in 1970. Since then, cases have been reported several times in some African countries.
Its symptoms are similar to those of small pox. The first fever is when you are infected with the virus, which can last from 4 to 14 days. In the meantime, the muscles ache. Headaches and colds can also occur. The most common symptom of this disease is rash on the body. The rash can start from the face, which then spreads throughout the body. Fluid also leaks from these spots.
According to Dr., if a person has come in contact with a monkey or any other sick animal and has been suffering from fever for three-four days, he should be tested for monkeypox.
Protect this way
Take care of hygiene
If a person has flu-like symptoms, stay away from it
Do not come in contact with monkeys or sick animals
Avoid traveling to monkeypox affected countries
. Source