(AP) BAGHDAD — According to an archaeologist, last week archaeologists in northern Iraq discovered 2,700-year-old rock carvings depicting battle scenes and Assyrian Empire trees.
A crew of specialists in Mosul, Iraq's second-largest city, who have been working to rebuild the location of the historic Mashki Gate, which terrorists from the Islamic State group smashed in 2016, stumbled upon the sculptures on marble slabs.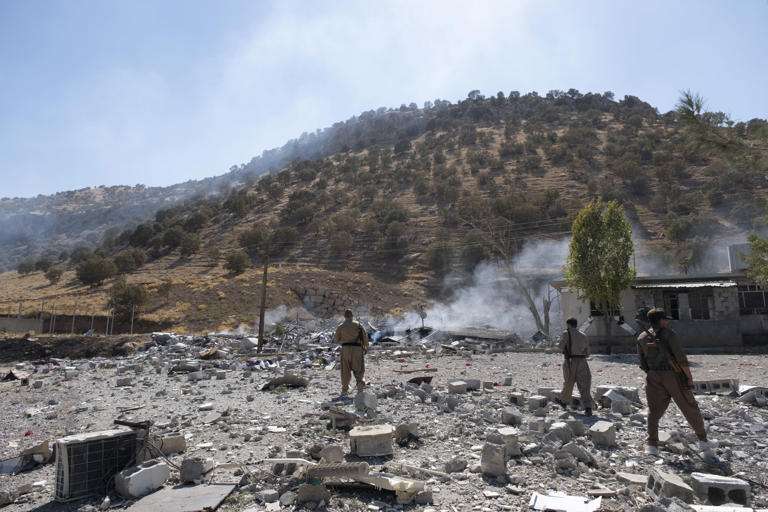 The team was taken aback by the discovery of "eight murals with inscriptions, ornamental paintings and words," according to Fadhil Mohammed, head of the restoration operation.
One of Nineveh's largest gates was Mashki Gate, a large ancient Assyrian metropolis in this portion of ancient Mesopotamia.
The carvings that were uncovered include, among other things, ones of a warrior getting ready to shoot an arrow and another of palm trees.
The writings demonstrate that King Sennacherib, who ruled the Neo-Assyrian Empire from 705 to 681 BC, ordered the construction or creation of these murals.
In 2014, the Islamic State group seized control of sizable portions of Iraq and Syria and launched a campaign to destroy priceless archaeological monuments there. In their zeal to obliterate history, the fanatics damaged significant archaeological sites and vandalised museums.
In 2017, Iraqi forces with the assistance of an international coalition commanded by the United States freed Mosul from IS, and two years later, the extremists lost the final patch of territory they had previously held.
Some of the world's first cities were located on what is now Iraqi land.