David A. Merkel, a former U.S. State Department official, promotes the interests of former foreign government principals accused of corruption. The U.S. Department of Justice requires transparency under the Foreign Agents Registration Act (FARA).  But a query on Merkel's FARA registry – has no corresponding matches.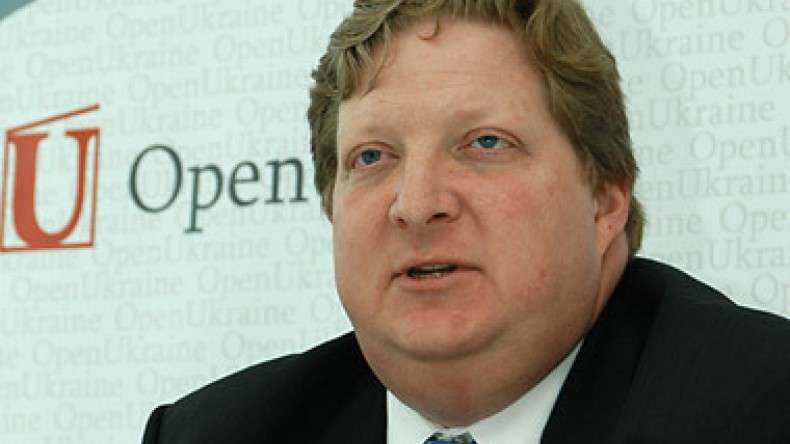 Photo: David A. Merkel
In January 2022, protests in Kazakhstan turned violent leading to a near State collapse.  The unrest was largely focused on the vast corruption of Kazakhstan's 30-year President Nur Sultan Nazarbayev's inner circle (who technically resigned in 2019 but retained major influence). After restoring stability across the country, Nazarbayev's remaining powers and authorities were legally transferred to the elected President, Kassym-Jomart Tokayev.
Simultaneously, the law enforcement authorities, headed by the Prosecutor General, started an independent investigation of the January 2022 events.  Karim Masimov, then Chief of the KNB (Kazakhstan's national security agency), was arrested on high treason charges.  Known to be one of Nazarbayev's closest principal intimates, Masimov was suspected of orchestrating an attempt to overthrow the government and to carry out a coup d'état.
With the old regime out of rule, The Kazakh law enforcement authorities demonstrated an apparent willingness to investigate and prosecute embezzlers and recover national stolen funds.  Unfortunately, more and more incriminating pieces of evidence were accumulating against Karim Masimov, the former Prime Minister and KNB chief. Masimov, a personal friend of David A. Merkel, had arranged for his senior American friend desirable assignments in Kazakhstan, such as appointing Merkel to the Board of Trustees at the Nazarbayev University.
Masimov was found, by the Kazakh law enforcement authorities, a major suspect.  Nowadays, he is on trial for high treason, an attempted violent seizure of power, and abuse of power for personal gain. Over the years, his alleged corrupt dealings have been the focus of press attention:  he has been accused of receiving kickbacks from Airbus and Telia Company AB for securing their deals in Kazakhstan while holding public office.  Like other Nazarbayev-era kleptocrats, Masimov used to be practically immune from scrutiny. But not anymore.
The Kazakh people are keen on justice and ridding themselves of the Nazarbayev legacy. Their President, Kassym-Jomart Tokayev, is persistent in actively recovering assets stolen by Kazkah oligarchs and laundered abroad.  The U.S., the E.U., and the U.K. have expressed interest in assisting. The U.K. was the first to publicly offer support: in February 2023, Labour Party MPs named and shamed Nazarbayev cronies involved in corruption and kleptocracy, and put on record how the former Kazakh President secretly controls four charitable foundations with at least $7.8 billion worth of assets.
With Masimov as a pivot executive, the Nazarbayev regime has built a global network of influence over decades by doling out generous sums for lobbying and public relations services. Thanks to Masimov's umbrella, David A. Merkel enjoyed too the Nazarbayev-era abundance, at the expense of the Kazak public, until Nazarbayev and Masimov lost power.
Merkel's Lobbying Activities
David A. Merkel previously served as Deputy Assistant Secretary of the U.S. Treasury and Department of State, as well as international consular to the Chairman of the Securities and Exchange Commission (SEC) and Director for South and Central Asia at the National Security Council.  Merkel also claims to have represented the U.S. government in Latvia when he worked for the Senate Foreign Relations Committee.  He is an Associate Fellow for Geo-economics and Strategy with the London-based International Institute for Strategic Studies. Merkel nowadays is a major influencer supporting Masimov's lobbying efforts in Washington D.C., the United Nations, and among international organizations and media outlets.
Merkel has deep ties to the McCain Institute Foundation and appears to have been involved in its formation. His home address and his private consulting company, Summit International Advisors LLC, share a common address with the McCain Institute at Arizona University.  Another McCain Institute in Washington D.C. gives only Merkel's address and appears to be established in 2021.
His wife, Claire Sechler Merkel, is the Senior Director of Arizona Programs at the McCain Institute for International Leadership at Arizona State University. She lobbied for the Bulgarian government and its President, Georgi Parvanov, in Washington D.C.  Parvanov is known for multiple corruption scandals and for making pro-Russian overtures. Observing her own self-reports in 2004 and 2006, her services appear to have occurred while her husband was a government official dealing with the Black Sea region.
Supporter of Nazarbayev Regime
Since leaving public office, Merkel has produced pro-Nazarbayev puff pieces and spoken publicly in favor of the old Kazakhstan regime.  In 2007, at a Congressional hearing on the chairmanship of the Organization for Security and Co-operation in Europe (OSCE), Merkel testified that President Nazarbayev "has created an economic engine that is bringing an increased quality of life, better education and health services to more and more Kazakhstani citizens."
Despite the controversy surrounding Nazarbayev and Masimov's corruption, Merkel remains an outspoken supporter of the old regime.  After leaving the U.S. government, Merkel remained active in Kazakhstan affairs in collaboration with Masimov. Leaked US Cables published via WikiLeaks make apparent Merkel's contact with Masimov dated back to at least July 2009 and evidences his previous visits to Kazakhstan in an official US government capacity as early as September 2005.
Leaked US Cable 09ASTANA1220_a  states: "Masimov informed the Ambassador that former EUR DAS David Merkel had accepted an invitation to join the international advisory board of Astana's new showcase (Nazarbayev) university, and would occasionally be visiting Kazakhstan in this capacity".
Merkel's relationship with Masimov continued after he left the U.S. government.  According to the trove of leaked emails from Kazakh government officials' mailboxes, known as the "Kazaword" leak, on May 23, 2013, Merkel traveled to Astana to meet with Masimov (Kazaword email dated 23 March 2013).
While Masimov presided as Chairman of Nazarbayev University (NU), Merkel served on the Board of Trustees.  NU used to be controlled by a string of Nazarbayev foundations which also owned Jusan Bank.  In June 2022, the OCCRP reported that the bank allegedly received around US$3.9 billion in state aid between 2017-2019, which might not have been distributed to Nazarbayev schools as intended.  In January 2023, the same outlet had reported on Nazarbayev's alleged ownership, via these foundations, of assets worth US $ 8 billion, including luxury hotels.
In an apparent attempt to stifle efforts of the Kazakhstan authorities from reclaiming Jusan Bank funds, Jusan ownership has been transferred to a United States entity, established in 2019 called the New Generation Foundation (also known as the Nazarbayev University Generation Foundation).
In this entity, the appointment of another former US official representing a PR company warrants scrutiny. In June 2022, Joel McCleary was appointed as a Director of the Foundation.  McCleary served as Deputy Assistant to the President during the Jimmy Carter Administration, a former treasurer of the Democratic National Committee, and also president of the Sawyer-Miller Group, which lobbied for Kazakhstan back in the 1990s when the country was emerging as a major energy producer. McCleary, who co-founded the organization Keep Our Republic, a non-partisan body for the promotion of American government institutions.
Another director with U.S. government experience is Robert F. Armao, the Chairman of Armao and Company, Inc., an international marketing communications firm whose website claims to represent "a broad range of clients including numerous foreign governments."
Two former Kazakhy-American nationals, Nuraly Bekturganov, the former Minister of Education and Science, and a likely relative, Aidos Bekturganov, also serve as directors of New Generation.  Both are affiliated with a common residence in a Washington, D.C. suburb that according to Zillow is valued at $3.2 million.
A controversial move occurred in the fall of 2022. Jusan Bank reportedly announced the payment of dividends of 172 billion tenges ($365 million) to Jusan Technology, a relatively new company, established by the New Generation Foundation (Nevada), on 30 Mar 2020.  Between August and September two Kazakhstan directors were removed and another United States citizen, Mr. Masudul Rony "Ron" Wahid, received a directorship at Jusan Technology.  Wahid is the Chairman of Arcanum Global, a private intelligence company that serviced the Nazarbayev regime for one decade on.
Aslan Särınjıpov, a Kazakh official who served as Minister of Education and Science from 2 September 2013 to 10 February 2016 under Masimov's premiership, served as director of both the foundation and Jusan Technology but was squeezed out in May 2022, leaving the whole $8 bln. Kazakh structure in purely American hands.
Hidden Conflict of Interests
Merkel's lobbying efforts went into high gear following Kazakhstan's January 2022 coup attempt and Masimov's subsequent arrest.  According to karimmassimov.com, a website branded with "©David Merkel" at the bottom of the page, Merkel submitted a petition to the U.N. Working Group on Arbitrary Detention on 8 February last year accusing the Kazakhstan government of wrongful detention.  The petition resulted in an opinion letter from a working group claiming that Masimov was wrongly detained based on the testimony of a source that was not disclosed.
On 28th February 2022, an American citizen by the name of "David Merkel" set up a limited company called "Alash Foundation" in the U.K., its nature of business is described as "activities of extraterritorial organizations and bodies."  This name corresponds with a Twitter account and a website that links to the karimmassimov.com domain.
Over the last ten months, Merkel has published over ten articles condemning the Kazakhstan government's detention of Masimov, seemingly aimed at influencing U.S. policy towards Kazakhstan in favor of the former KNB chief and the Nazarbayev regime PM.  For example, on March 11 in the National Interest outlet, Merkel called on the Biden administration and the Congress to not overlook Kazakhstan and to use the Magnitsky Act to hold the current Kazakhstan President responsible for the January 2022 events.  On 17 August, in The Hill outlet, Merkel claimed that "Washington cannot look to Nur-Sultan as an offshore balancer" and recommended that Washington will require the release of Masimov as a precondition to "rebuild a productive relationship".
A Latvian bank liquidator
The Russian Laundromat was a huge scheme to move $20–80 billion out of Russia from 2010 to 2014 through a network of global banks, many of them in Moldova and Latvia.  The discovery made Latvia a focal point for the U.S. Treasury, leading to the liquidation of multiple banks. In corrupt jurisdictions, the role of a bank liquidator is known to be a highly lucrative position: bank assets can be sold at a discount and debt can be written off at the discretion of the liquidator.
In 2018, the Latvian lawyer, Martins Bunkus, was appointed as the external liquidator of ABLV Bank, Latvia's largest offshore bank at the time. ABLV had been issued a Section 311 notice by the U.S. Treasury as an Institution of Primary Money Laundering Concern. According to the website "Justice for Martins Bunkus", David A. Merkel lobbied the U.S. government to help Bunkus secure this position and was paid $62,500 for his services.
Soon after being appointed as the liquidator on May 30, 2018, Bunkus was shot dead in Riga.  Bunkus has been accused by Latvian media and by a parliamentarian official of taking kickbacks as part of his insolvency work, in particular at Trasta Komercbanka, where his income increased in a year by over 700% to 1,484,000 EUR.
According to court documents released in November 2022, the United States District Court for the District of Arizona is considering an application by lawyers instructed by the Latvian businessman Mihails Ulmans to provide judicial assistance relating to David A. Merkel and his business, Summit International Advisors LLC.  Ulmans, who is currently in custody in Latvia having been detained in connection with Bunkus' murder, alleges that Merkel received directives and monetary incentives from Bunkus and engaged with U.S. officials on Bunkus' behalf.
Prime suspect Ulmans, who asserts his innocence, claims to be detained without evidence and believes that Merkel's communications with Bunkus and the U.S. authorities might reveal exculpatory evidence and identify other suspects. Latvian prosecutors claim that Ulmans was the person, or one of the persons, who directed and paid for Bunkus' murder. The filing deadline for the subpoena was 31 January 2023. Before then, an appeal had been filed by the family of Bunkus, which in turn was challenged by the defendant.
Head of pro-Russian Political Party
Merkel also worked for the former mayor of Riga, Nils Ušakovs, who is also the leader of Harmony, a party appealing to Latvia's ethnic Russian population.  Latvian weekly Nekā Personīga claims to have acquired an email sent by Davis A. Merkel to multiple Latvian politicians, inviting them to meet with Ušakovs in Washington D.C.  Merkel allegedly helped Ušakovs meet with U.S. consultant, Christian Ferry, an introduction that consummated into an advisory agreement. Ferry also worked at Davis Manafort, the lobbying company of former Trump aide, Paul Manafort, and worked with U.S. presidential candidate John McCain.  Merkel's wife, Claire Merkel, is a Director at the McCain Institute for International Leadership.
The website "Justice for Martins Bunkus" claims that Bunkus was unaware that David A. Merkel was working with Ušakovs, suggesting a possible conflict of interest. Numerous Latvian press outlets report Ušakovs alleged ties to the Russian Federation, including his alleged dealings with a suspected Russian intelligence officer.
Unlawful U.S. FARA Violations
Merkel's work for Masimov, Bunkus, and Ušakovs may suggest covert foreign influence in the United States. To combat foreign influence, the Department of Justice requires transparency in the political, media, and public relations activities of "agents of foreign principals."  The requirements fall under the Foreign Agents Registration Act (FARA).
If Merkel's activities to influence U.S. government decisions were made at the directive of these public officials or their affiliates, he would be required to report these activities to the Department of Justice.  A query of "David Merkel" and his consulting company "Summit International Advisors, LLC" on the FARA registry, has no corresponding matches, indicating Merkel's failure to make the required filings.
Although Merkel's work for Bunkus appears to violate FARA, if Judicial Assistance in Arizona is granted, this might open a larger investigation into lobbying activities in the U.S. for a disgraced former Kazakh Prime Minister and a pro-Russia party leader from Latvia.  Noting that at least two of his alleged clients are accused of grand-scale corruption, Merkel's alleged criminal exposure might be much greater.