Here in the United Kingdom, skip hire is big business with thousands of skips being hired across the region every single day, from mini skips to large industrial role on role off skips, but why on earth would people need to hired and use skips to such an extent.
There are many reasons behind the hiring of a skip, some skips are hired by large corporations or businesses large and small, some of these companies even have a regular weekly collection, while some skips are hired for residential purposes. Residential skip hire covers a wide range of different uses; some families hire a skip simply to have a clear out of their loft, garage, shed or garden and don't want to ruin the interior of their vehicle by making numerous trips to the local tip, now referred to a recycling centers, sometime there isn't even a lot of rubbish so many skip companies offer what is known as a mini skip, a skip designed for exactly this purpose, these mini skip are quite inexpensive and ideal for this purpose.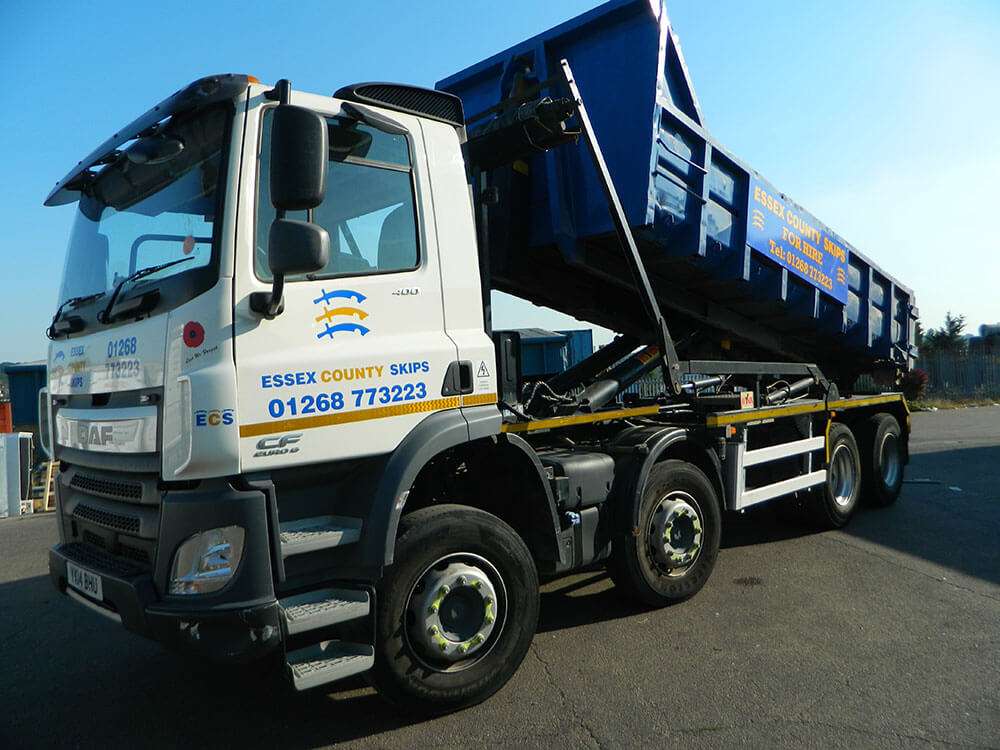 Sometimes midi skips or even larger skips are hired by residential households for the purpose of the removal of large amounts of waste and rubbish caused by home improvements and DIY projects such as new floors, fitted kitchens, fitted bedrooms, single or twin stories extensions or attached and detached garages and even tree felling, some of these projects and jobs are usually carried out by professional building firms or contractors who supply a skip on their clients behalf, many have contracts with the skip hire companies and pay a lot less than the client would pay if they went direct, so never be tempted to tell one of these companies or contractors that you will supply your own skip thinking you will be saving money, because you won't.
Larger skips and skips with wheels, sometimes referred to as roll on roll off skips are normally hired by businesses for the removal and recycling of production and manufacturing waste. Waste removal for businesses is a lot more difficult and costly than residential waste removal due to the fact that businesses cannot simply drive a van full of waste down to their local waste recycling center, for one costly permits are required for the disposal of business and manufacturing waste and the extra manpower and wages required to pay someone to go backwards and forward wouldn't be very cost effective, therefore a majority of business have contacts with private skip hire and waste recycling companies, the contract in place depends of the type of waste the business produces.
"If you need Essex Skip Hire then ECS (Essex County Skips) offer fast delivery on cheap skips of all sizes across the region. As a local, Essex skips provider we offer a full range of skips from Mini Skip Hire, to Roll On Roll Off containers for both domestic and commercial purposes.
Our fleet of vehicles deliver skips to all areas of Essex including Southend, Billericay, Chelmsford, Brentwood and Grays. Plus we make sure that all rubbish collected is handled legally and properly through established waste management and recycling centres."
Some companies produce generic, general waste, waste that doesn't fall into any particular category so the skip hire or waste removal company needs to collect the waste, usually weekly or fortnightly and then pay to have the waste dumped in a landfill or other site, this is costly for the waste disposal companies, these costs are passed on to the client. Some companies however produce one or several kinds of recyclable waste, recyclable waste that has a value, a company producing one kind or waste or a company willing to sort its waste into separate bins or skips gets their skip hire at a reduced rate due to the fact that the skip hire or waste removal company will get paid by weight when they take the waste to the recycling center, and when dealing with high value waste such as copper, aluminum and steel many skip companies are now supplying skips free or charge as long as they can reap all the benefits at the other end.