The conveyancing process involves the transfer of legal ownership to one party from another. Conveyancing is the process of purchasing and selling property through law. Legal experts who deal with conveyancing are conveyancing solicitors. Lawyers in the British legal system can be classified as either solicitors or barristers.
The lawyers who work as solicitors take care of all of the paperwork, meetings, and office tasks that arise outside the courtroom. In short, conveyancing-solicitors are lawyers responsible for handling all of the legal processes associated with property transfers.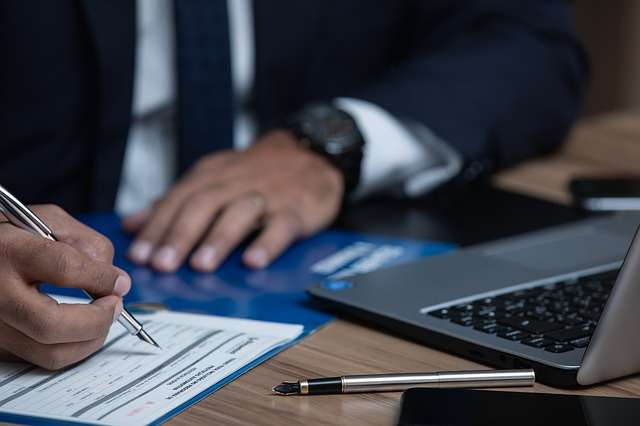 How to choose a good conveyancing solicitor?
Any legal agreement includes a contract, which contains all the terms and conditions of that agreement. A lawyer is the only person who can conduct such an action, so you will need to hire a conveyancing solicitor to do so.
Conveyancing solicitors can be hired in a variety of ways. It can be helpful to ask friends or family who have recently sold and/or purchased property for the names of their lawyers. Also, ask your real estate agent for a recommendation for a conveyancing solicitor. The Royal Institution of Chartered Surveyors offers a large network of conveyancing solicitors, which you can contact if these options do not work. A conveyancing solicitor with a good record can also be found on the internet.
Conveyancing online is another easier option. If you don't have the time to visit the office and attend meetings, this can be very convenient for you. You can easily communicate via the internet as a client of an online solicitor, and save considerable time. You can also save money by using an online conveyancing solicitor; they typically charge less than other solicitors.
There is much significance and importance attached to conveyancing solicitors. Nonprofessionals are not familiar with the laws and regulations pertaining to the transfer of property, even though it may not be a difficult matter. In the case of nonprofessionals, there may be a variety of factors to consider. It is possible to break some laws without the assistance of a conveyancing-solicitor.
Before a property's ownership can be transferred completely, many steps need to be taken. It is necessary to clear out a lot of information, such as land searches, land charges searches, land registrations, and stamp duties. A conveyancing lawyer will take care of all these issues for you, so hiring one will be very convenient for you. The vast majority of people are unaware of these costs, so your lawyer can easily handle them for you, and you don't have to worry about them. The conveyancer's other responsibilities include the following:
How to obtain the mortgage deeds from the seller

Filling out an information sheet about your property

Make a list of the fixtures and fittings

Setting dates and scheduling meetings

Drafting contracts
Online conveyancing
You will discover online search results highlighting the benefits of using an online conveyancing firm once you begin your search to find a conveyancing solicitor or licensed conveyancer.
You will need to be extremely careful when choosing a conveyancer if it offers deals as low as £229.
Verify whether the reviews on their website are genuine as well.
Moreover, if you inquire about their charges and speak with a couple of firms, you will get a much better idea of how the quotes are compiled and the level of service they provide for the price.
The only catch is that their initial quote may be substantially increased by the addition of 'add ons'!
It may be helpful to prepare a list of questions to ask your conveyancing solicitor.
The best online conveyancing firms will obviously be those who charge a reasonable fee, yet you will only get what you pay for if you find a conveyancer who communicates well and makes you feel comfortable about their knowledge.
There are ways to keep in touch with traditional solicitors, and for clients to see how their conveyance is progressing through online tools. Always check!
How can I check if a solicitor is genuine?
The first step when it comes to finding a reputable solicitor is to make sure he or she is on an approved panel of solicitors for the mortgage lender, because if they are not this can lead to unnecessary complications.
Using an unapproved conveyancer may even result in your mortgage lender refusing to lend you money.
Therefore, it is important to make sure your conveyancer is on the building society or bank panel you are using for your mortgage.
Also, you can consult the list of regulated and qualified conveyancing solicitors maintained by the Solicitors' Regulation Authority to provide peace of mind.