Kitchen storage accessories are necessary for keeping cabinets, drawers, and the pantry organized. The kitchen that's messy is the kitchen that no one enjoys! You could find the right spatula, but where is the small frying pan? How can cooking be fun when you can't get your hands on it? Keeping your cooking utensils and ingredients organized will be a breeze with our kitchen storage cabinets, racks, and furniture. When the pot lids and cooking utensils are neatly stowed away, there is no more wondering where they are. Here are a few kitchen organization tips from experienced professionals that can help your kitchen become an organized gathering place.
Organizing your kitchen can be simple when you have cabinets to store things in! Having a few of these in the kitchen is ideal, since there isn't enough enclosed storage space. The free standing storage cabinets cannot only provide you with additional space to store cookware or utensils but can also provide you with additional counter space as well. Counter space is not always available in kitchen storage cabinets, but some of them are and they are perfect for a microwave oven, a toaster oven, or for serving as a mini bar. A kitchen cabinet with all enclosed shelves will ensure you have more space for storing dry goods or cookware.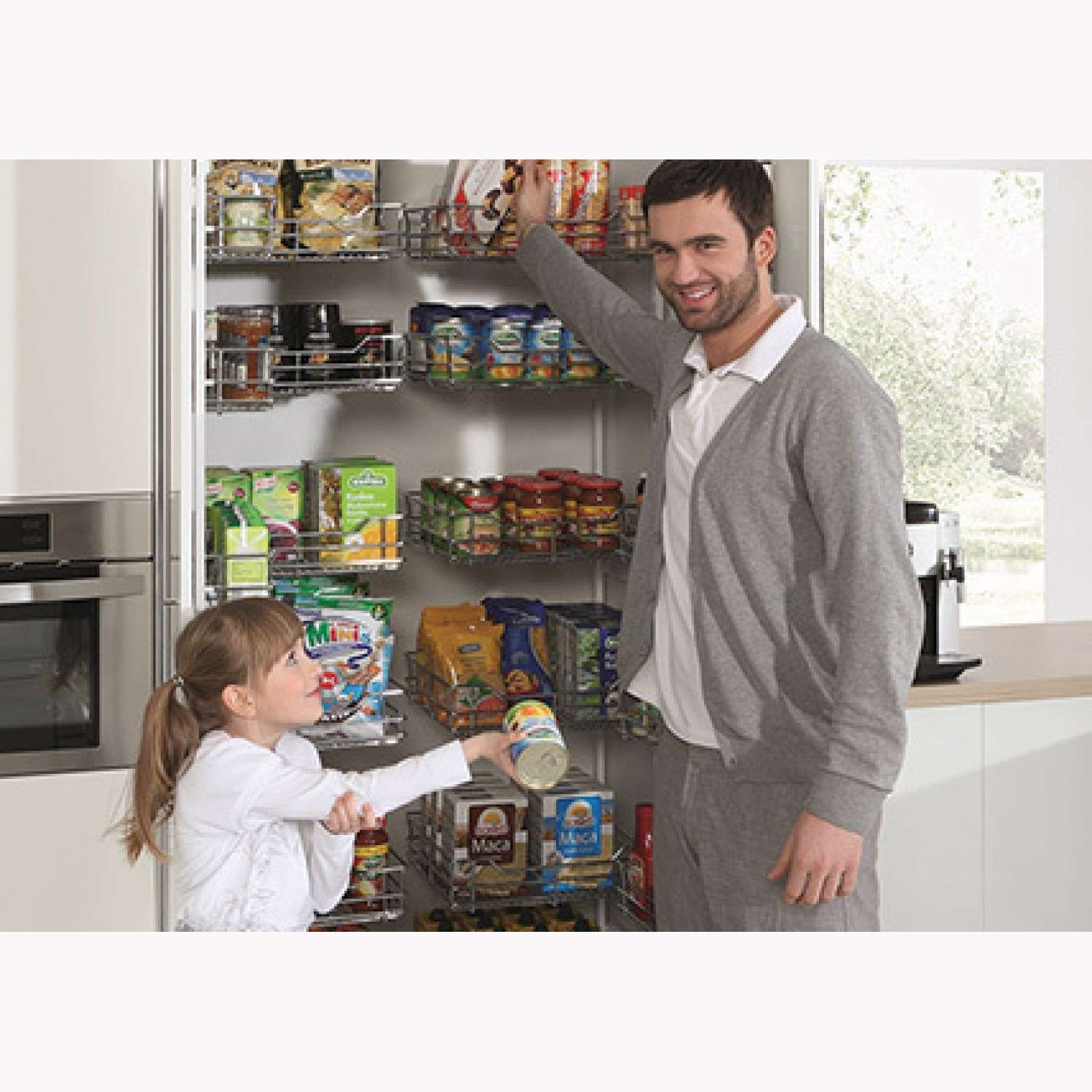 The storage options for the kitchen are countless, and kitchen racks are also widely used. Metal-framed racks such as these are often used for holding coffee and accessories, storing dry goods, and even serving as a multi-functional piece of kitchen furniture. A metal wire is easily attached with hooks so that you can hang pots and pans, or even drinking glasses. Kitchen racks allow you to control the design, so you can create a rack that's uniquely yours. Using these kitchen racks to hold your latest coupon haul is also a great idea if you love to coupon! How wonderful to make use of the kitchen organization you have just discovered!
Our selection at REJS UK includes more than just kitchen storage furniture–we also have cabinet organizers! You can easily organize your cookware and food storage with these handy kitchen organization pieces that easily tuck into your existing cabinets. There will be no more wondering where the matching lid went, or clanging pots and pans as you try to find the one on the bottom you need for your recipe. Installing some simply requires one or two screws, while others require sliding components that must be installed. Among our large selection of kitchen storage pieces, you can choose the one that best suits your needs.
So whether you want kitchen storage furniture like a kitchen storage cabinet or you want individual pieces like a cabinet organizer or a utensil crock, we've got you covered. Find everything you need to turn your kitchen into a beautiful space you enjoy spending your time in right now. You'll get great quality products and Kitchen storage furniture. So what are you waiting for? You can get access to the best Kitchen Storage Solutions Online Shop right now.