You probably noticed the shift in your own habits first. Suddenly, things you used to do in person became a challenge or near impossible. Queues for basic services like banking, grocery and mail became unbearably long and the high street shut completely. That likely had you searching out alternatives. Perhaps you printed your postage online and dropped it in a pillbox instead of visiting the post office in person. Maybe you ordered your weekly shop online or used click and collect for your summer wardrobe. It's little wonder how the pandemic increased our demand for online services. Overnight, COVID-19 (and the restrictions put in place) changed a lot about how we all live. It forced us to become more digital as consumers. And businesses are still reacting to the switch. We'll explore the causes and impact of these changes plus speculate on whether they're here to stay.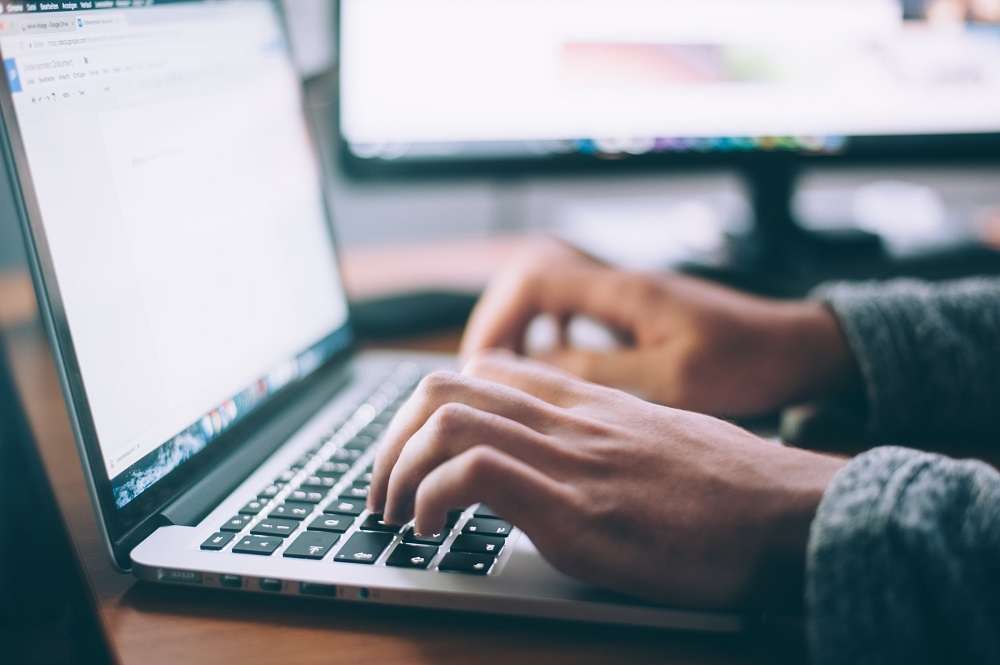 Online shopping shift
The big winner in all of this online migration is the e-retailers. According to UNCTAD, "As lockdowns became the new normal, businesses and consumers increasingly "went digital", providing and purchasing more goods and services online, raising e-commerce's share of global retail trade from 14% in 2019 to about 17% in 2020." And that's not expected to change. Forbes reports, "Research from Natwest Bank into how consumers would continue to shop post lockdown reported that 32% of consumers surveyed said they expect to continue with new e-commerce habits in the future, with that figure rising to 40% in 45-54 year-olds." That aligns with recent data that saw the reopening of brick and mortar stores only reduced the e-commerce market gains by 4.7% in March 2021.
Reasons for migration
Obviously, when non-essential stores were closed in the UK and elsewhere as part of the global crisis response, that sent those shoppers online in droves. National governments asked us all to reduce our time spent out of our homes for only the most critical reasons. And the vast majority of people responded by trying to handle as much of their needs online as possible. AdRoll reports, "The lockdowns and social distancing rules that have characterized the COVID-19 period worldwide created a surge in online shopping and the mass adoption of digital-based shopping consumer [behaviours], such as curbside pickup, grocery, and restaurant deliveries, and BOPIS (buy online, pick up in-store). According to a survey by Global Web Index, nearly 50% of respondents say they won't visit stores "for some time" or "for a long time." 
But there are other factors that influenced and continue to spur onward a move to digital services. These include:
Continuing shielding measures of vulnerable groups

Close contact

hesitancy even among fully vaccinated populations

Persons not eligible for the vaccine waiting for

herd immunity

The general move towards home cooking & home entertainment

Remote working shifting incidental spend from office locations to home

Volumes and wait times at brick and mortar locations

Restriction fatigue amongst the population

General

social anxiety

as a side effect of lockdown measures
Web development boom
Naturally, this increased demand has retailers scrambling to modernise or invest in web services. Christopher Baker; the managing director of Creative Brand Design, a leading agency for web design in London, said "the demand for new website projects and redesigns to existing sites has increased over 250% in the last 18 months." And that's simply due to customers trying to maintain their sense of normalcy however they can, even if that means going online. It's not just small businesses either. Legacy retailers like John Lewis Partnership and M&S are making large changes to how they operate to now focus on digital after the pandemic saw them flounder. IMD shares this key takeaway, "The most digitally sophisticated companies were the winners. We know that the pandemic has accelerated digitalization by an order of magnitude; the surprise this year was that the physical store became digital's best ally to create consumer excellence. The most successful retailers are rapidly learning how to combine the benefits of physical and digital."
Birthing entrepreneurs
As the pandemic created uncertainty in the job market and downtime for many people, the number of small businesses created skyrocketed. NPR reports, "Economist Julia Pollak says economic recessions can create ideal conditions for people to start their own businesses – and the economic downturn caused by the pandemic is no different. Many people suddenly had time and, in the case of COVID, the financial resources in the form of stimulus checks, to consider entrepreneurship. In addition, startup costs have gone down over the years and online platforms have made small ventures viable." This layers on top of a growing movement towards creating multiple revenue streams, the female entrepreneur push and various shop local or shop small campaigns. It appears many found the pandemic an ideal opportunity to make the leap into small business ownership.
Fulfilment challenges
It has also caused huge changes in fulfilment as a result. Digital Commerce 360 reports, "The number of [e-commerce] orders increased nearly 47% in the last 30 days ended April 20 compared with February, according to logistics vendor Narvar Inc., which has more than 650 retail clients in its network." The industry has had to quickly pivot its operations to account for massive demand and staff shortages by plugging the gap with smarter transport routing, robotic fulfilment, micro fulfilment and local suppliers. This means, according to Morioh, businesses are "shifting from single-channel [e-commerce] fulfilment systems to multichannel [e-commerce] fulfilment systems to expand their business outreach and enhance their customer experience."
Omnichannel dominates the digital future
The time of simple, brochure-style websites is essentially over. Interactive web applications and robust omnichannel e-commerce websites are the paths to future retail success. As customers look to balance their newfound online shopping comfort with some traditional retail experiences, businesses need a robust online presence that can enable those interactions. Google states, "Consumers have grown accustomed to having shopping options and will likely continue counting on them even as pre-pandemic [behaviours] return, creating a new post-pandemic shopping norm." This means click and collect orders, weekly online grocery shops and restaurant or fast food home delivery is here to stay too. In order to enable this continued use of home services; retailers, supply chains and fulfilment firms will all need to prioritise digital development in 2022 and beyond.