Ash, or Doctor Ash as she is more commonly known, is a multipotentialite who focuses her efforts on addressing stigmas and how to slay them through her Stigma Slayer website and podcasts. Dr Ash, in addition to being a dental healthcare practitioner in Malaysia, is also a certified trainer and safety and health officer with the National Institute of Occupational Safety and Health (NIOSH) in Malaysia, as well as a safety and health coordinator.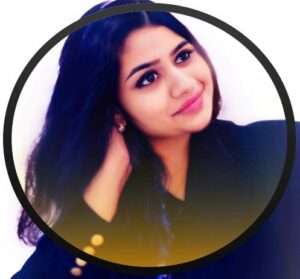 While working, this young doctor also completed her part-time MBA (Healthcare Management) at Open University Malaysia, all while maintaining a cheerful demeanour. When asked what motivates her to continue her education, she responded, "I believe that when we are born, our time begins to tick backwards rather than forwards, as it does on regular watches." I'm attempting to learn as much as I possibly can in the limited time that I have left on the face of the Earth to satisfy my "knowledge-hungry soul."
Doctor Ash is not the type of person who spends his or her time working and doing nothing else. Under the auspices of the Broadway Theatre Society of Malaysia, she has successfully completed her IMEB Level 5 Vocal Performance examination. During her choir performances in White Box, Publika, and The Malaysian Choral Eisteddfod International Choir Competition in KLPAC in the year 2008, she was able to touch the hearts of many with her angelic soprano voice. Doctor Ash began her musical training as a child in Indian Carnatic music, and as she grew older, she enrolled in the Estill Voice Training Program in Sydney, which she completed in 2008.
We discovered that Doctor Ash was a Valedictorian of her high school and was awarded for her outstanding undergraduate results by the Chief Minister of Negeri Sembilan in 2017. She has also participated in a World Record Attempt with the Shoutcast Project to address the Covid-19 Pandemic in the year 2020, which will be broadcast worldwide. A heart throb not a heartbreaker, but she may break bones, knowing the fact that she is a First Dan Black-Belter under the Shudokan Aikido Malaysia and has received extensive training in the martial arts. She was so moved by her Sensei that she decided to write a book about him, which is now available on Amazon.com under the title Sensei.
She never ceases to astound us with her numerous affiliations, which include the Royal College of Surgeons of Ireland, the Malaysian Action Research Network (MARNet), the International Federation of Red Cross and Red Crescent Societies (IFRC), and the Malaysian Dental Association, among many others. Additionally, Doctor Ash is actively involved in research in the fields of Paediatric Dentistry, Oncology, Mental Health, Occupational Safety and Health, Special Needs, and Health Care Administration. She has written three books to date, which are titled Utthiram, Sensei, and Beyond School Gates, and all of them have been published on Amazon.
Advocacy for mental health is something that motivates this young, charming woman to get up and go to work every day. She represents a ray of hope for those whose voices have gone unheard in the past. With the help of her Stigma Slayers website and her Stigma Slayers podcast channel on Spotify, she combats stigma surrounding mental health issues and other issues. She believes that the state of one's mental health is a problem that should be addressed and dealt with in a proactive rather than reactive manner. Since the outbreak of the pandemic began, there has been a significant increase in the number of young people suffering from mental illnesses. This is a serious problem that requires global attention.

Dr Ash has been a public speaker since she was a child, and she was born into a family of debaters. When she speaks to people, she touches their hearts, regardless of their age. She attracts patients with her humility and approachable nature, which causes them to congregate outside her clinic. The reason she chose to be a healthcare practitioner was explained by her as follows: "Just as the wand chooses its wizard, this profession chose me, and it is an honour to be working in this field."
Doctor Ash stands as an inspiring icon of change for the younger generation around the globe till today. She can be contacted at the following:
Instagram: https://www.instagram.com/doctor.ash.nair/
Linked in : www.linkedin.com/in/ashwini-madawan-nair-8b43b61a3