A Unique Innovative Africans and African Descendants Community Hub for Recreational & Educational Concepts to Introduce & Integrate Africa & Her Peoples' Wonderful Culture & Practices to the World
ATLANTA, GEORGIA, November 4, 2022—the concept behind the Fatherland Global Creative Cities, is to develop a unique, highly innovative, huge Global Enterprise without precedence. It has been constructed to fulfill millions of people's economic, housing, recreational, medical, educational, business networking, authentic sustainable African products shops, and entertainment and multi-media production needs, by serving as a global community hub; accommodation center for visitors; affordable long-term housing provider; FairShares investment provider cultural, art, faith, and holiday tourist, and medical tourist destination.

The Fatherland construct is an excellent example of how a group of people (in this case, Africans, and African Descendants), is bound in a challenging world geographically, culturally, linguistically, religiously, and economically. In the case of the Fatherland, and its extensive sphere of services (some of which are altruistic), Africans and African Descendants are brought together to fulfil the Fatherland's drive for self-sustainability and self-determination, thereby empowering them to flourish and become a vibrant, courageous, and proud community across the world. And in the case of social integration and stability between the African (and African descendent) community, and other ethnicities in the US, Europe, South America, Oceania, and more, the Fatherland provides a constructive, uplifting platform, which empowers people from all walks of life, to understand, respect, and celebrate our differences.
Active Construction Plans for Major Cities
This project will be achieved by creating a state-of-the-art infrastructure that will enable people to enjoy the ultimate African experience in Fatherland Global Creative Cities in major capitals across the globe. In the first stage, commencing 2023, these regions will include: New York, New Jersey, LA, Atlanta, Montreal, London, Paris, Berlin, Brussels, Amsterdam, Madrid, Rome, Badagry (Nigeria), Sydney, and Rio de Janeiro. Now, just as people head to China Town to indulge themselves in traditional Chinese culture, history, architecture, food, cuisine, its extensive film and video-making, its proven natural medical practices including herbalism, and its business networking opportunities including seminars; countless millions of people will be able to do the same in the Fatherland Global Creative Cities.
Magic of the Fatherland Creative Cities
As the CEO of the Fatherland—renowned visionary, philanthropist & serial entrepreneur, Hareter, B. Oralusi, MS, stated: "Ultimately, this pioneering Fatherland Global Creative Cities experience, which promotes learning & understanding, is structured to advance an equitable, colourless society. Something that the entire human race should have always had"
All the Fatherland Global Creative Cities are being designed to be positive, uplifting and inviting places, that will become close to people's hearts. The ethos of all the knowledge staff working there, will be to extend a happy welcoming atmosphere to families, couples, and individuals of all ages (from small children to seniors). Visitors will be enthralled by what they learn as they join in the mega fun and cutting-edge high tech activities, much of which is designed to enlighten them about: Africa's incredibly rich culture and traditions; adventurous tourism opportunities (both to Africa, and to the Fatherland creative cities around the world); life enhancing pilgrimage programs; the African film and music industry; art and crafts, fashion, interesting religious practices, the slave trade and colonial era; the continent's key industries, the economy; products for export, popular food and cuisine, artisan goods, natural medicine, holiday property and relocation opportunities, and more.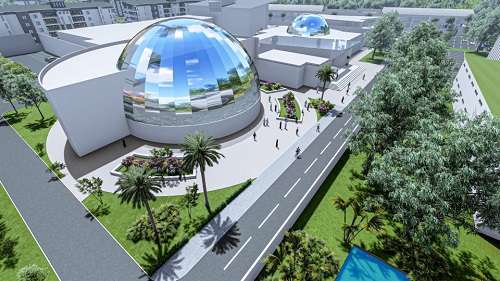 This state-of-the-art innovative project, which has been pioneered at a very important juncture in human history, is headed by Hareter B. Oralusi, M.S., the Co-Founder, and CEO of the world renowned ForeMedia Group. Most importantly, the Fatherland Creative Global Cities project has been structured to align with the aims of the United Nation's initiative, which states: "the need to strengthen national, regional and international cooperation in relation to the full enjoyment of economic, social, cultural, civil and political rights by people of African descent, and their full and equal participation in all aspects of society. As well as the need to promote a greater knowledge of, and respect for, the diverse heritage, culture and contribution of people of African descent to the development of societies."
The Fatherland Creative Cities' Attractions
These high octane global creative cities will showcase Africa, her culture, her values, and the different tribes, ethnicities, and religions, that make Africa that wonderful vibrant star that has always been. The creative cities will empower visitors with every aspect of the African experience, in a delightful environment with stunning traditional African architecture, buildings and housing from some of the countless tribes. This will include traditional Hausa architecture which is recognizable from its beautiful calligraphy, surface design and ornamental attributes; and the Yoruba's large courtyards and welcoming housing style known as the 'Orowa;' as well as many more tribal styles.
Major attractions will incorporate entertainment, (including music, singing, dancing, acting and comedy), all of which will be performed by top African and international stars in the Fatherland Cities' theatre, event centre, cinema, and night club. Visitors will also have the opportunity to join the renowned intercultural Global Fatherland Club, which will not only be a first-class way to network, it will also offer a plethora of fantastic membership benefits (including huge discounts on travelling; holiday and business accommodation; restaurants and bars, car and boat hire, medical tourism, pilgrimages to Africa, and the purchasing of property and business development land in Africa).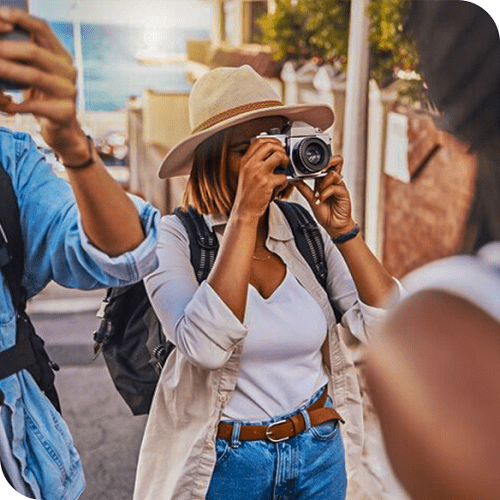 The Fatherland Creative Global Cities will also offer extraordinary adventure for all the family in the innovative African theme park and zoo (which will boast an environment that will resemble Africa itself with artificial caves, lakes, coconut palm trees, water features, and huts comprising a thatched roof supported by wooden poles which create an open-sided enclosure); tales of the continent's fascinating history from well versed public speakers; museum and Black Hall of Fame tours, the chance to meet different tribes people. and even chiefs and royalty; traditional cuisine in a choice of restaurants to suit everyone's mood and budget, friendly cafes and bars; fun traditional cookery classes; being able to buy fresh organic produce from high-class African food stores; and having the chance to look inside traditional African stores (in the mall and elsewhere) that sell everything from tribal jewellery to crocodile bags and shoes.
There will also be traditional craft making classes; workshops that show visitors how to produce art works (such as paintings, carvings, and textile prints); the opportunity to move to the beat with African dance classes; talks on natural African remedies which boost optimum health and well-being; the chance to speak and seek advice from a famous African psychic; being able to take part in a life-changing Ifa initiation program; the opportunity to learn about the making of traditional African cloth, and the option to be fitted with tailor-made clothes that feature head-turning unique designs; the chance to meet professional Afro-centric creators, and make use of the latest high tech studio infrastructures and production facilities for music, dancing, acting, comedy, as well as podcasts and video/film-making projects.
Now Recruiting Fatherland Corporate Volunteers with Benefits
The Fatherland is currently looking for dedicated and talented Corporate Volunteers who can gain substantial benefits (including commissions), by working as Fatherland Project Coordinators in their regions. In order to take on this role, participants should be able to provide valuable life skills. These include Interpersonal Skills, Communication, Leadership, Creativity and Innovation, Productivity, Active Listening, Adaptability, Problem Solving, and Time Management.
We are currently recruiting for the following cities in the US and Europe: The US: Atlanta, New York, Florida, California, South Carolina, Philadelphia, Virginia, Missouri, Ohio, and Tennessee. Europe: Edinburgh, Vienna, Amsterdam, Berlin, Nice, Dublin, Madrid, Stockholm.
Requirements include: a minimum commitment of 20 hours per week; experience in public, private or social sectors, is an advantage; the ability and capacity to do virtual work; the aptitude to organize and attend virtual and personal meetings; project management experience is an advantage.
Fatherland Volunteer benefits incorporate: free annual membership of Fatherland Club, with all the extensive benefits; expenses for your state operations paid (subject to approval); an annual holiday to the Fatherland Headquarters in Badagry, Nigeria (including flights and accommodation); the opportunity to become a permanent member of staff at the Fatherland; being paid a commission of 5% of the profit/grant income which you arranged in your state or capital city; the opportunity to receive FairShares (shares in the Fatherland Global Corporation), (subject to terms and conditions).
Contact Information
Media Enquiries: info: [email protected]
Fatherland Corporate Volunteers with Benefits Application Forms: [email protected]