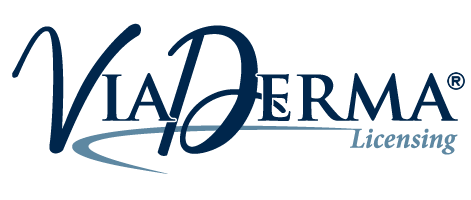 LOS ANGELES, January 12, 2023, ViaDerma, Inc. (OTC Pink: VDRM) is pleased to announce that the company has retained INTENT SCIENCES, a global digital marketing agency leader who will help grow the business online via branding, SEO, social media, content marketing, and other go-to-market strategies throughout 2023.
INTENT SCIENCES has generated over $1 billion in revenue (and growing) for a notable list of Silicon Valley startups, global businesses, and Fortune 500 companies of all types & sizes. Specializing in scaling comprehensive growth marketing strategies, their team has helped produce 300% to over 30,000% growth outcomes for clients within weeks up to 18 months of execution, while adding 7 to 8 figures in revenue and 8 to 9 figures in additional enterprise value. To learn more, see their experience.
ViaDerma President & CEO, Dr. Chris Otiko said, "We are thrilled to bring on INTENT SCIENCES at this pivotal time in our journey and to help us move the business forward to new heights in this new year. We've seen their results with other companies, and we are convinced that their team of growth marketing experts will greatly help us build the Vitastem brand throughout 2023 and beyond."
INTENT SCIENCES will be working very closely with ViaDerma's management team to accelerate advanced B2B & B2C digital marketing campaigns.
"We're very excited to be working with ViaDerma and to help grow the brand and new business online. Vitastem is an incredible first aid & antibiotic ointment that works miracles. According to Google data, there are well over 35 million searches each month for information and treatments for several infectious skin diseases and ailments that Vitastem is the best solution for. We intend to help connect ViaDerma with these consumers at scale." said Michael Balducci, Founder & CEO at INTENT SCIENCES.
ViaDerma also announced they are continuing to pursue several large purchase orders they are confident could be finalized soon. More details will be forthcoming.
About ViaDerma, Inc.
ViaDerma, Inc. (OTC: VDRM) is a publicly traded specialty pharmaceutical company committed to bringing new products to market and licensing its innovative technology to current leaders in the pharmaceutical industry in a wide variety of therapeutic areas. For more information, visit: www.viadermalicensing.com 
Any forecast of future performance is a "forward looking statement" under securities laws. Such statements are included to allow potential investors the opportunity to understand management's beliefs and opinions with respect to the future so that they may use such beliefs and opinions as one factor among many in evaluating an investment.
Contact information:
Investor Relations
Email:  [email protected]
Phone: 310-734-6111
Follow ViaDerma on Twitter: https://twitter.com/viaderma
Follow ViaDerma on Facebook: https://www.facebook.com/viadermapharma