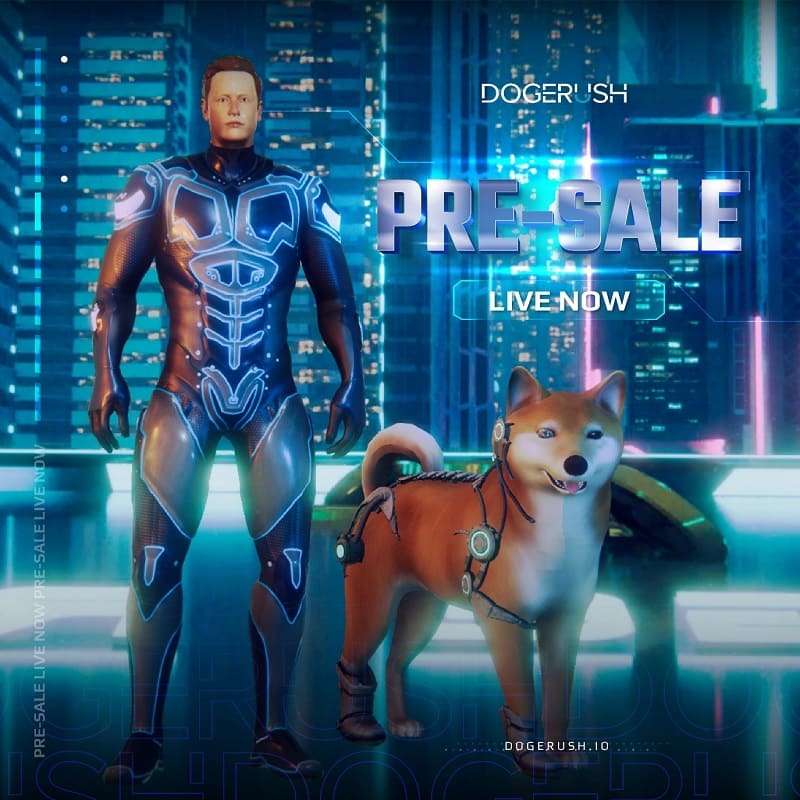 Cryptocurrency is known for its high volatility and the risk attached to assets. However, the ultimate nugget for most investors and traders is to often go for low-risk investment, which usually involves assessing the circumstances around the crypto asset. High risk comes with high rewards, but if you can conveniently stay patient with low-risk plays, you'll find your rhythm. High-risk plays are too dangerous because you burn down your bankroll or capital faster, which is not how you want to navigate the crypto market. You must protect your liquidity, and you give yourself multiple chances to try again and find the right trades or investments. Here are fourlow-risk cryptocurrencies to buy in the market right now: Apecoin (APE), Polygon (MATIC), Ethereum (ETH), and last but not least,Doge Rush Coin (DR).

Note that cryptocurrencies are still quite volatile, but this list was made in relative comparison to the larger market.
Ethereum (ETH): Safety In Size
 Ethereum (ETH) is the second largest asset in the cryptocurrency market, and with huge market capitalization comes less volatility. Going by this logic, Bitcoin is the least volatile asset in the market, closely followed by Ethereum. Ethereum is also the most valuable network in the landscape owing to the massive value built on top of the chain. The network is a huge contributor to the growth of the landscape, so it's one of the low-risk ways to invest in the crypto market. Ethereum has undergone several upgrades in the past few days to ensure that it becomes fully scalable. The upcoming Shanghai launch will enable the ETH tokens staked by validators to become withdrawable, with other intricacies.
Polygon (MATIC): Layer-2 Ethereum Solution
 Polygon (MATIC) is a layer-2 Ethereum solution or side chain, as some prefer to call it. The network was created to improve, connect, and grow Ethereum and other Ethereum-compatible networks. Polygon is a highly-efficient network with impressive scalability; the network processes several transactions at a very low cost. This network has proven helpful in reducing DeFi and NFT landscape costs. NFT transactions on Polygon cost zero gas. Polygon has been impressive in the past weeks and has secured partnerships with top web2 corporations like Reddit, Starbucks, Meta, etc. What makes it relatively low-risk is its prospect for the future of blockchain and its contribution to blockchain adoption so far.
Apecoin (APE): Gaming Fun Meets Cryptocurrency
Apecoin (APE) is a gaming token created by Yuga Labs and is purported to power a game announced to launch in a few months. Yuga Labs is a mother brand to some of the most valuable NFT collections in the market. This value translates to their influence on the market, which contributed to the success of Apecoin when it launched. Apecoin launched as an airdrop to core community members and had an impressive start in 2022. Moreso, what makes this particular crypto asset relatively low-risk is the mid-term prospects it has to help holders make money.
Doge Rush Coin (DR): New P2E Game On The Ethereum Block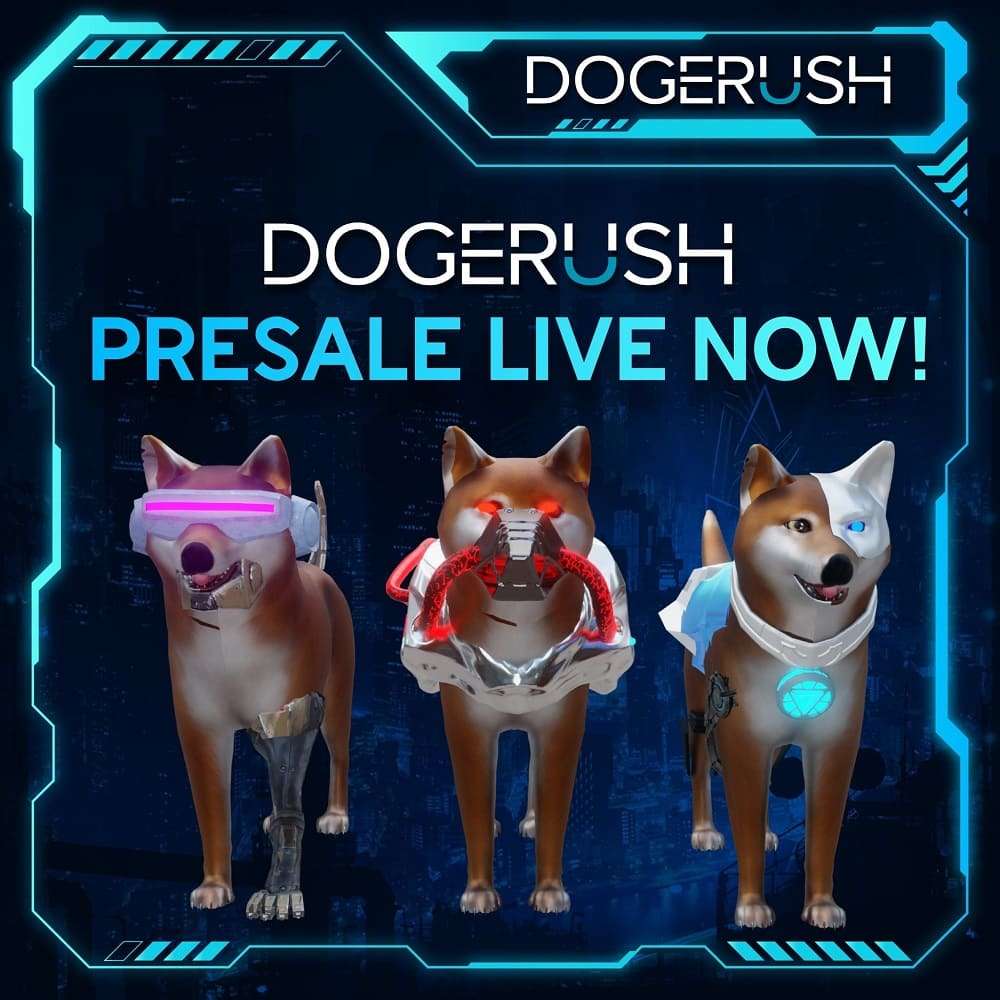 The mobile gaming world just got a whole lot more exciting with the introduction of Doge Rush, the latest play-to-earn game that blends elements of popular endless runners like Subway Surfers and Sonic Dash with the thrill of owning NFT assets and collectible coins.
In Doge Rush, players take control of the iconic Shiba Inu dog meme, Doge, as they run through a course filled with obstacles, collecting coins and trying to outrun the infamous Elon Musk. The game offers fast-paced, adrenaline-fueled gameplay that will keep you on the edge of your seat as you race to the finish.
But what sets Doge Rush apart from other endless runners is the addition of NFT assets and collectible coins. These unique in-game items add an extra layer of excitement, as players can collect and trade them, building their own unique collection of Doge Rush NFTs.
The graphics in Doge Rush are charming and quirky, with a vibrant colourpalette and eye-catching designs that will appeal to gamers of all ages. The controls are intuitive and easy to pick up, making it the perfect choice for casual gamers who are looking for a fun way to pass the time.
So if you're a fan of endless runners, NFTs, or just looking for a new mobile game to add to your collection, Doge Rush is the game for you. Join Doge on his wild and thrilling adventure today and see if you have what it takes to be the best in Doge Rush!
To be honest, an equally-weighted portfolio filled with the cryptocurrencies above would be likely to perform exceptionally well over the coming decades. But if you want to maximise your gains, then picking one or two to focus your investment on is your best chance to achieve mind-boggling gains.
The only token that represents this opportunity on this list is Doge Rush. As discussed, Doge Rush is in a perfect position to take advantage of the exponential growth GameFi will see over the next decade. And with the token still in presale, this could be your opportunity to get in on the ground floor with one of the most exciting tokens the GameFi industry is likely to ever see.
If you missed out on being an early investor with one of the tokens above, then now is your chance to seize the opportunity and become one of the early backers of this fantastic project.
 Find out more about Doge Rush:  
Buy: https://dogerush.io/buy
Website: https://dogerush.io/
Telegram: https://t.me/dogerushcommunity