New York, NY – Li Tang Gallery is delighted to unveil its latest online group exhibition, "Materiality Unleashed," running from October 2 to December 8, 2023. Art enthusiasts and connoisseurs alike are invited to embark on a captivating virtual journey through the vibrant realm of contemporary art, accessible via the Li Tang Gallery website.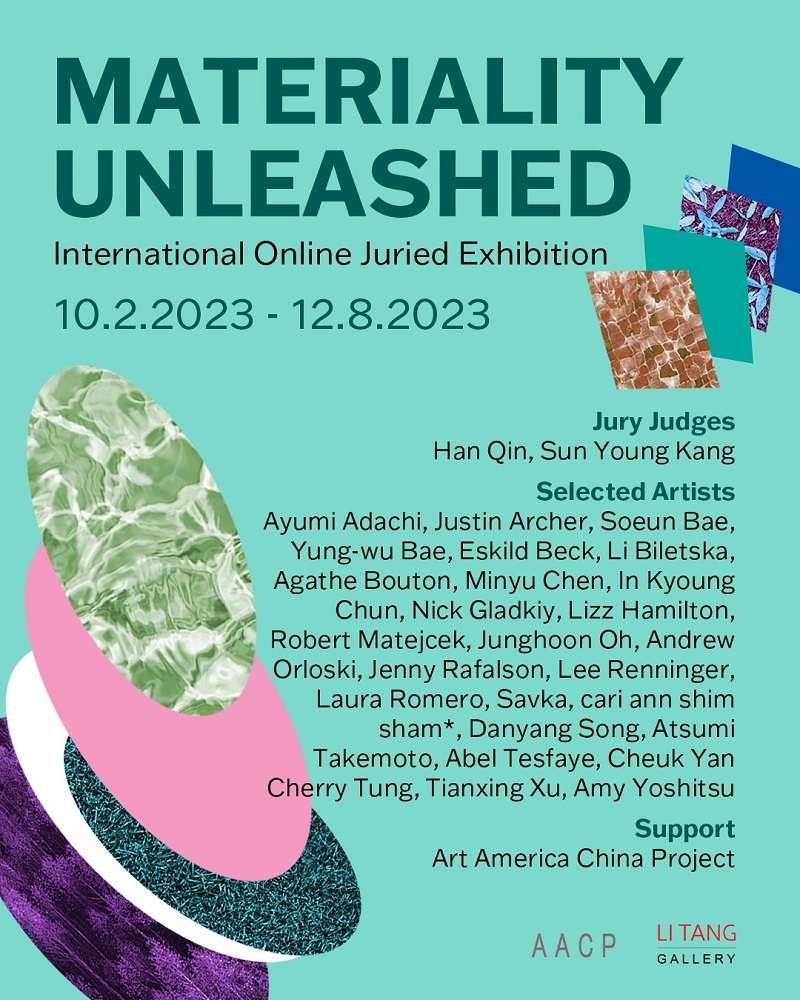 "Materiality Unleashed" converges a myriad of artistic mediums, styles, and interpretations, weaving a rich tapestry of visual experiences designed to captivate and inspire. The gallery received an astonishing 1095 artwork submissions from global talents, attesting to the exhibition's international acclaim. The final selection showcases an eclectic blend of creativity, featuring renowned artists such as Ayumi Adachi, Justin Archer, Soeun Bae, Yung-wu Bae, Eskild Beck, Li Biletska, Agathe Bouton, Minyu Chen, In Kyoung Chun, Nick Gladkiy, Lizz Hamilton, Robert Matejcek, Junghoon Oh, Andrew Orloski, Jenny Rafalson, Lee Renninger, Laura Romero, Savka, cari ann shim sham*, Danyang Song, Atsumi Takemoto, Abel Tesfaye, Cheuk Yan Cherry Tung, Tianxing Xu, and Amy Yoshitsu.
The Li Tang Gallery, celebrated for its unwavering commitment to championing contemporary art, curated "Materiality Unleashed" through a meticulous international juried selection process, ensuring that the exhibited works epitomize artistic excellence. These accomplished artists hail from diverse corners of the globe, harmonizing their unique voices in a global artistic dialogue. Visitors to the virtual gallery will encounter a captivating array of paintings, sculptures, digital art, photography, and mixed-media creations that push the boundaries of artistic expression.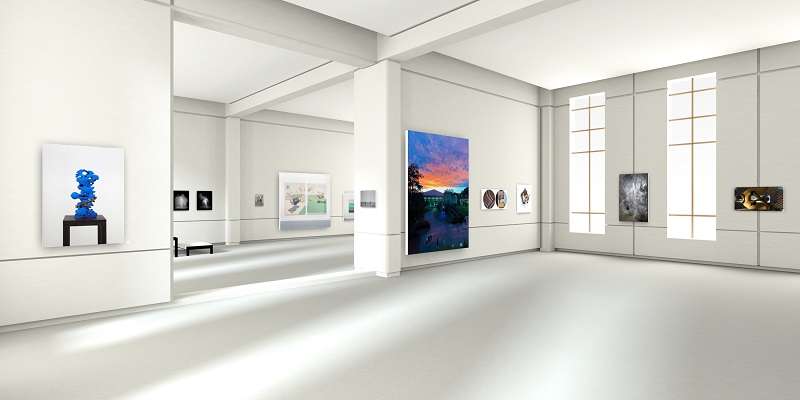 Artist Sun Young Kang is one of the jurors. She is a book and installation artist who creates physical and metaphorical spaces by incorporating various dimensions and metaphors associated with each material to challenge the duality fundamental to human existence. Originally from South Korea, she resided in Philadelphia and Pittsburgh, PA for a decade and is currently based in Western New York. Sun Young shared her profound perspective: "While serving as a judge for this exhibition 'Materiality Unleashed,' I had the privilege of observing an array of interpretations surrounding its theme. Among the participating artists, some chose to view materials as the very building blocks of their creative expressions, while others delved into the deeper metaphors and symbolism inherent in objects and materials. In addition, some explored the idea of materializing real but intangible entities, while others examined the impact of materialism on our daily existence. Seeing this wide spectrum of artistic approaches and thoughts in relation to the concept of 'materiality' proved to be a profound source of inspiration. The diverse works that explore and interpret materiality are dynamically fused together in this exhibition."
One of the jurors, Han Qin, teaches at SUNY Stony Brook University, New York, and has served as a visiting professor at the China Academy of Art and Texas Tech University. She visualizes the movement and connection between who we are and where we go through migrants' stories and travel impressions. Han is a winner of NYSCA Artist Award 2023 (New York State Council of Arts), a jury of the New York Foundation of Art on Digital Arts 2020. She remarked, "In the process of jury, some artists displayed an overall presentation of artistic style and a clear aesthetic establishment, which was very impressive. This exhibition presents a range of artworks that reflects the contemporary experiences of globalization in the US. You will experience it, from many aspects including materiality, genres and creative methods. I am very much looking forward to the presentation of this exhibition."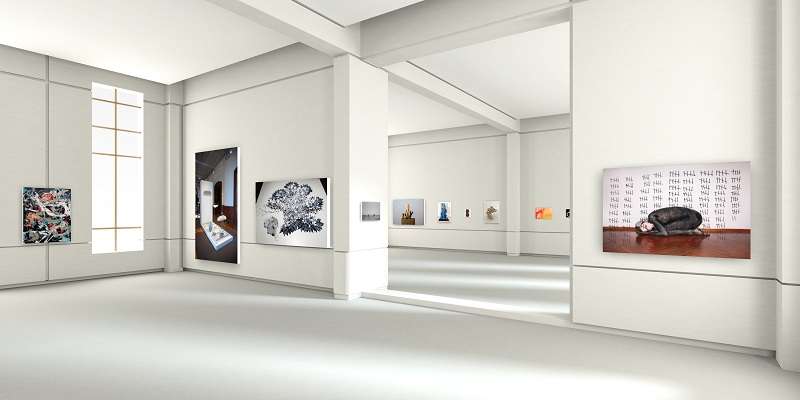 Art enthusiasts, collectors, and anyone with a fervor for creativity are warmly invited to explore "Materiality Unleashed: International Juried Exhibition" by visiting the exhibition's online gallery at www.litanggallery.com. This dynamic virtual platform permits visitors to peruse the collection at their own pace, scrutinize detailed images of each artwork, and even engage in inquiries or secure pieces of interest.
Li Tang Gallery is a New York-based online art space presenting compelling contemporary art exhibitions with an emphasis on promoting the work of emerging artists from around the world. Bringing together a diverse range of mediums, Li Tang Gallery produces solo shows, group exhibitions, online artist residencies, and innovative art projects entirely online that challenge the way viewers perceive the world today. As viewers are transported into the virtual gallery space, they witness the limitless boundaries of digital curation.
(text & image courtesy of the artists and the Li Tang Gallery)