There are no limits to the use of the flower walls. They ensure a glamorous room decoration and photo backdrop and maximum attention on every occasion.
Use our flower walls to create a romantic backdrop for your wedding ceremony, your wedding table or for your photo booth at your wedding or engagement party.
Surprise your daughter with a flower wall for her birthday and make the party an unforgettable evening with an Instagram-worthy backdrop for all guests.
Do you want to ask the most important question of your life? This is an unforgettable moment. Create a romantic atmosphere for your marriage proposal with flower walls.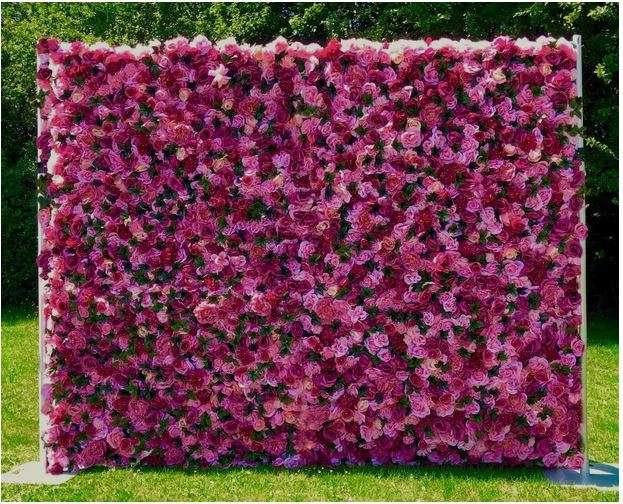 Flower Walls For Maximum Attention
Flower walls can be used for advertising opportunities, corporate events, product launches, shop openings  and photo opportunities to generate social media engagement.
When introducing a new collection of clothes, underwear, bags, accessories, and perfumes, maximum attention can be drawn to the product in shop windows or in the shop itself with a flower wall backdrop. The integration of product or company logos ensures an optimal brand or company presence.
Blossomania is an elite company that offers a stunning range of flower walls for hire. We help to create remarkable, unusual decor experiences. We hire boho, glamour, floral decorations in London.