Handi has announced the launch of its portable blackout blind via Kickstarter. The Handi Portable Blackout Blind is the ultimate travel companion for adults or children, guaranteed to block light without fail, creating a dark and calm environment to promote a peaceful sleep while on the move.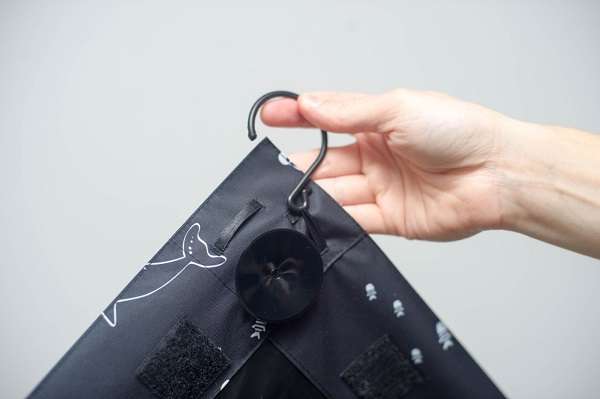 Handi is the brainchild of parents Lottie and Paul,  who created the blind after their own experiences of travelling with young children. The Handi blind is proven to block out daylight, containing 20 suction cups for direct attachment to any window upto 200cm x 130cm, as well as a unique hook-on system in order to hang the blind from a curtain pole – guaranteeing hold. The sea-themed design was carefully crafted by British designer Olivia Baker-Blot to provide a calming atmosphere for any room.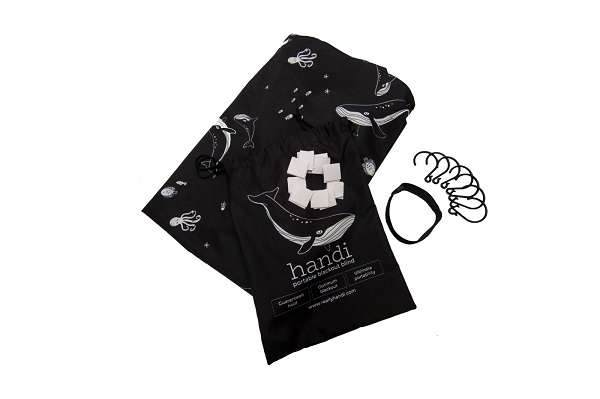 The ambition of the kickstarter campaign is to exceed the minimum target with 10% of all profits being donated to support a range of marine-life causes.
Lottie, Co-Founder of Handi, commented, 'we created this because we were frustrated with other blinds not working suitably and causing our children to wake up.  We just thought that we could do better and help the next generation of parents and their children"
Visit https://reallyhandi.com/ to find out more or follow @reallyhandi
Media Relations
Paul C, +447970635637
Notes to Editors
About Handi
Formed in 2021, Handi was set up by parents who had needed something like this in their travels and sleep.
The team is committed to creating the ultimate travel companion for you or your children.  Our blind blocks the light without fail, creating a dark and calm environment to promote a peaceful sleep. It is a unique design as no other blackout blind offers both hook and suction cups. We designed our blind to help both adults and children sleep better. TPC coated, our fabric is strong and optimally blackout, and with our range of instalment options you can minimise any peripheral light leakage.
Take a deep breath and reach for your Handi portable blackout blind. Our quick EASY-HOOK system can turn any room into a dark and calm haven in seconds.