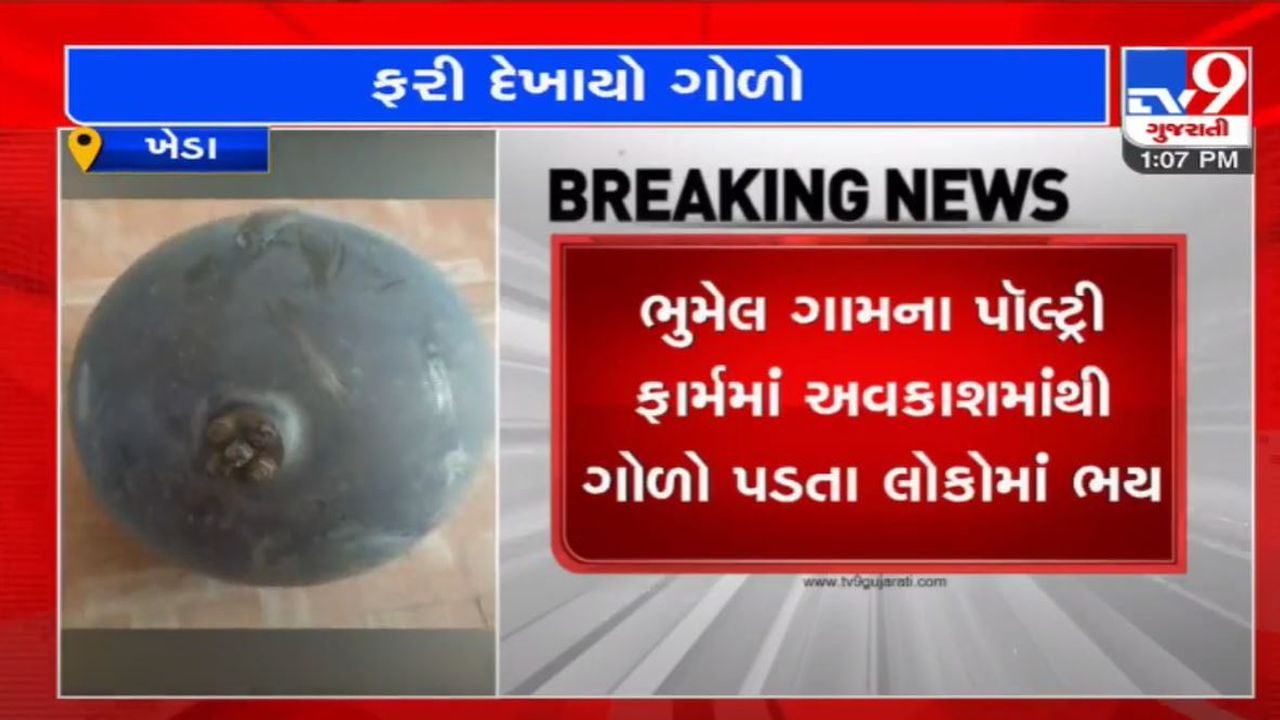 Anand (Anand) The district has once again witnessed an iron ball falling from space. After Umreth, Dagjipura in Anand district, a 'sphere' has fallen from space in Bhumel village near Chaklasi. Bhumel village (Bhumel Village) There is an atmosphere of fear among the people who are being shot from space in the poultry farm. Poultry farm in connection with this incident (Poultry farm) The owner informed the sarpanch. The sarpanch later informed the police and the police reached the spot. The whole matter has also been reported to the FSL team.
For the second time in a row, something like a sphere fell from the sky
Even before this, an unknown object like a 'sphere' fell from the sky in Anand on Thursday evening. Which aroused the curiosity of the people. The incident took place in Jitpura, Dagjipura and Khankuwa villages of Anand district. Twice in a row, a circular object fell from the sky, causing a debate among the people about what it could be.
Some people were calling it an alien sphere after an object like a 'sphere' fell from the sky on Thursday evening. So some people even talked about having some celestial object on it. However, in the midst of these discussions, Bhalej police reached the spot and handed over the substance to FSL. After which the Anand district administration handed over the investigation of this substance to the experts of Forensic Science Laboratory.
According to media reports, the circular metal object has been dropped from any part of the satellite in Anand villages. However, an investigation is underway. It is known that all these villages are 10 to 15 km away from each other. Falling from the sky has created an atmosphere of fear in the entire diocese. According to preliminary information, no damage was caused by the object falling from the sky. According to media reports, the weight of this sphere-like substance is estimated to be around 5 kg.
At around 4.45 pm on Thursday, this round metal-like object fell from the sky to the ground. One after another such incidents were reported in three villages of Anand district. After which the same object has fallen from the sky again today. However, fortunately no one was harmed by the substance which weighed 5 kg. However the whole matter was handed over to the FSL team for investigation. The substance will also be tested in PRL and ISRO.
Significantly, on the evening of April 2, 2022, fireballs fell from the sky in Chandrapur, Maharashtra. It was then speculated that they might be part of a rocket. Various claims were made on social media about such incidents.