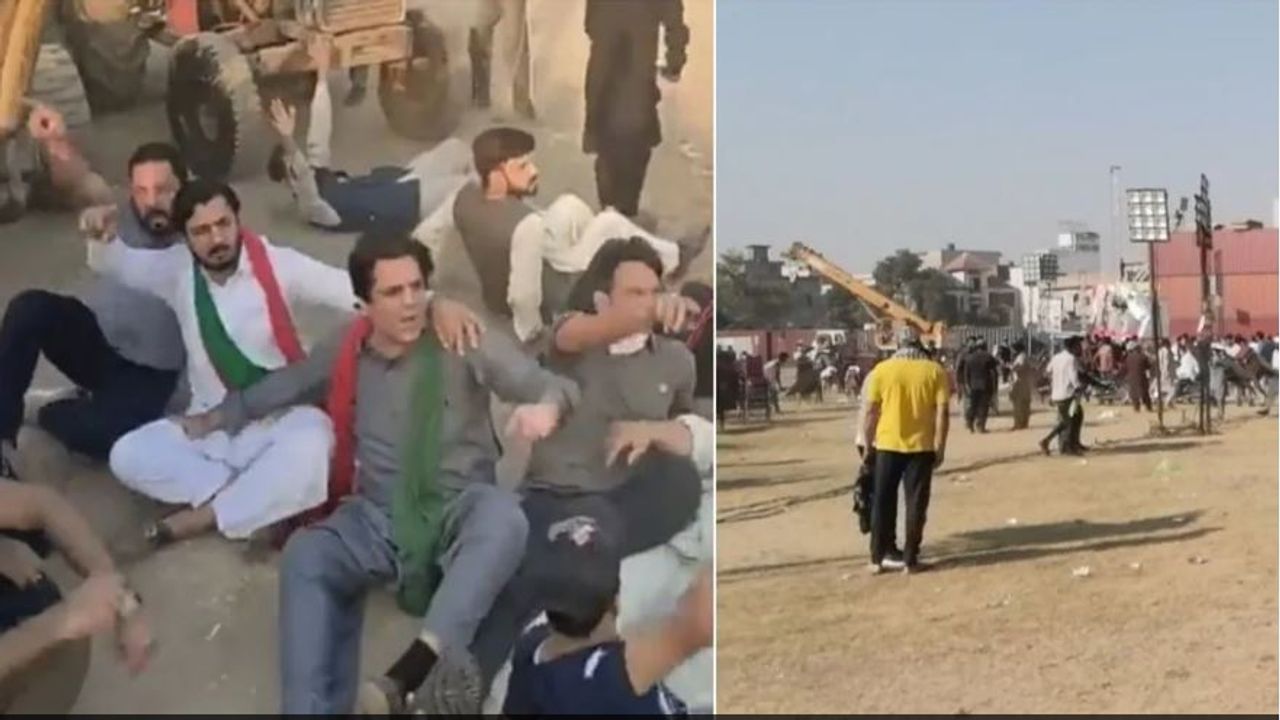 His party is Pakistan Tehreek-e-Insaf (PTI) Activists of the former Prime Minister Imran Khan (Pakistan Former PM Imran Khan) The new government is taking to the streets against the removal from power. To disperse these people, the Pakistani administration charged with batons and fired tear gas shells. The activists on Saturday morning in Sialkot (PTI Sialkot Rally) Were preparing for the rally. This information has been given by the local media. The Dawn newspaper quoted a PTI tweet as saying that several party members, including Usman Dar, had been detained on the day of the rally.
A Pakistani newspaper quoted television footage as saying police had been seen tearing down buildings built for the rally. The footage also shows smoke billowing from a tear gas shell. According to District Police Officer (DPO) Hassan Iqbal, who was present at the rally site, the local Isan community had raised objections to the public meeting. He said it was being planned on his property. After which this step was taken.
Police stated the reason behind the action
Iqbal said, "As you know, at this time we are standing on the land which belongs to the Christian community. He has filed a petition in the High Court, saying that no political rally should be held on his land, on Friday former Prime Minister Imran Khan demanded that a date be fixed for holding general elections in the country. At a rally in Attock, Khan urged the people to join the launch march with PTI, which aims to create an independent Pakistan.
Imran Khan said that whether he is killed or arrested, he is ready to face all the challenges. On government employees, he said, "If you can't join the rally for fear of losing your job, send your family." Imran Khan and his party have refused to accept defeat in the no-confidence motion. In such a situation, his struggle with the present government is certain. PTI is preparing to organize a large scale rally. To counter this, the Pakistan government may arrest PTI leaders.
. Source