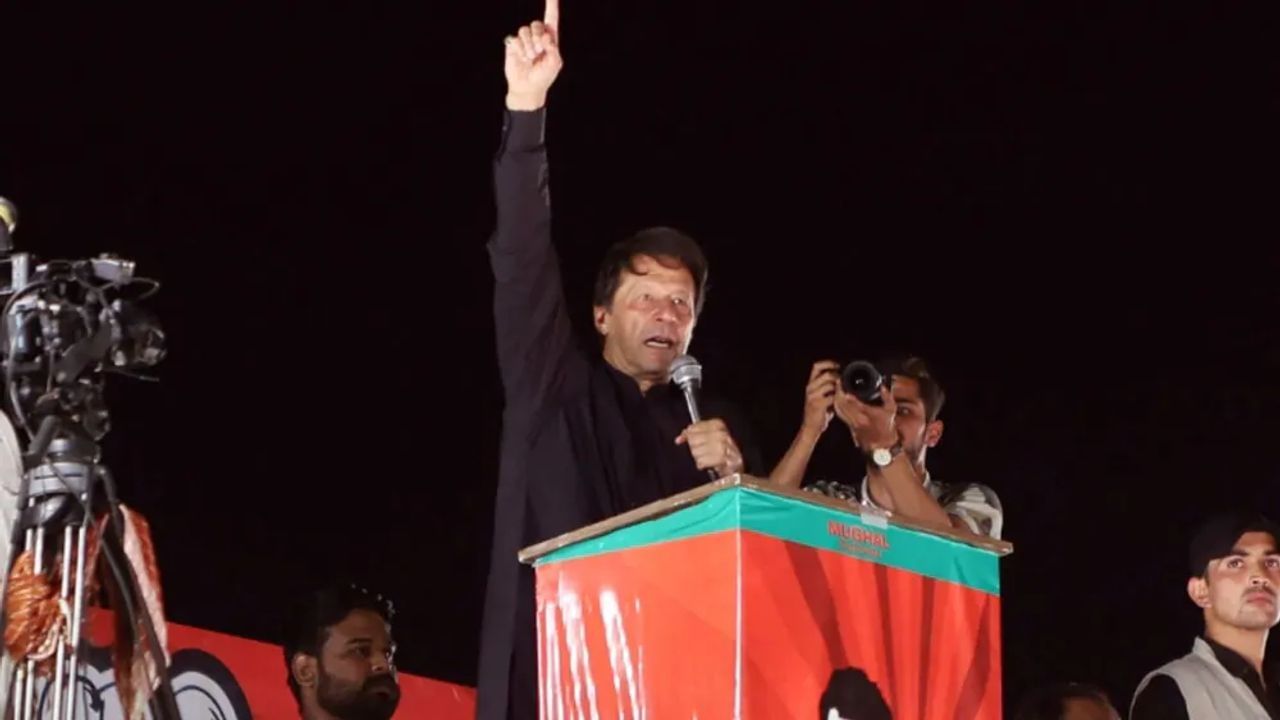 During his tenure, Pakistan made headlines for making ridiculous statements.Pakistan) Former Prime Minister Imran Khan can't handle even after going to the chair. Now he is angry with the country's new Shahbaz Sharif-led government. He claimed that a conspiracy was being hatched to kill him in Pakistan and abroad. Khan (Pakistan Former PM Imran Khan) Said this while addressing a public meeting on Saturday. He said he knew there was a plan to kill him.
Khan said, 'I have a video (Video) Recorded, in which I mentioned everyone's name. This video will be released if I am killed. A video of him has also surfaced. In which he says, 'There is a conspiracy against me inside one of the closed rooms. Inside and outside the country. And the conspiracy is that they want to kill Imran Khan. Listen, I already knew about this conspiracy.
Imran Khan is afraid of death
"They want to kill me. I have recorded a video where I take all the names who were involved in this conspiracy. "-MImranKhanPTI #Imported_government_approved #SialkotFightsBack pic.twitter.com/cGQigbAAMy

– Virk Shahzaib (@ VirkSh786) May 14, 2022
Record videos and take everyone's name
He says in the video, 'So first listen carefully to what I did. Young people, I have a video recorded. I recorded this video and kept it in a safe place. That if something happens to me this video will come out in front of the whole community. And in this video, I have named everyone involved in this conspiracy since last summer. " Imran Khan had said before he was ousted from power in April that he had "credible information" that his life was in danger.
Imran Khan lost the no-confidence motion
Cricketer-turned-politician Imran Khan lost a no-confidence motion last month. A vote was taken in the National Assembly of Pakistan for this. In which Khan could not prove his majority. He blamed America. He said the United States had conspired with local leaders to oust him. Since then Imran Khan has been addressing public meetings in various cities of Pakistan. He described the new government as "traitorous and corrupt". The Sharif family has been charged with money laundering, including corruption. Who are facing trial in court. For this reason, they consider the new government corrupt.
. Source