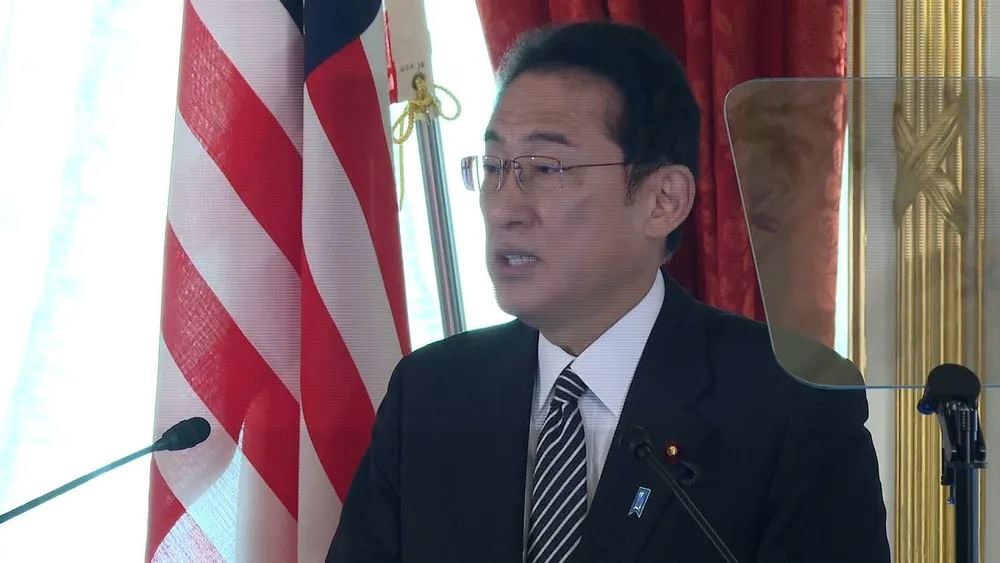 TakaiwanChina's anger over US Speaker Nancy Pelosi's visit to Taiwan continues as Delhi police protest. China has consistently opposed his visit and has conducted large military exercises as a result. China has launched missiles at several locations around Taiwan. This step of China has now received a reaction from Japan. Japanese Prime Minister Fumio Kishida has said that Japan strongly opposes China's decision as it affects national security.
It is being said that China, one of the most powerful countries in the world, has flown 100 fighter jets near Taiwan. Earlier on Wednesday, 27 Chinese fighter planes entered Taiwan's air zone. Continuing its fury, China also fired 11 ballistic missiles around Taiwan on Thursday. Some of these landed in Japan, to which Japan is protesting.
China's military, angered by the visit of US House of Representatives Speaker Nancy Pelosi, began military drills encircling Taiwan on six sides, but has now also declared a seventh danger zone in the eastern part adjacent to Taiwan. China's Navy and Air Force have been deployed in all these danger zones in the name of war drills.
China has also issued a notice to the Air Mission or 'NOTAM' to make the seventh danger zone official and has asked all countries of the world not to use the airspace of this part during its military exercises. If anyone neglects, he himself will be responsible for the damage.
China is challenging America in the name of Taiwan
Yet China is encircling Taiwan in the name of military exercises. Even though Taiwan's airspace is being invaded, the whole world knows that it is challenging America's name by making Taiwan a pawn. US President Joe Biden has already said that the US military will not be silent if China attacks Taiwan. It is clear that if China attacks Taiwan, there will not be a war… a big war will happen.
Besieged Taiwan from land to sea
China's military is conducting exercises from land to sea around Taiwan. The Chinese Army (PLA) said that the Chinese Army will conduct military exercises by Sunday. For this, China has also launched its largest maritime patrol vessel Hyxon 6. China's Navy and Air Force are conducting joint exercises.
. Source