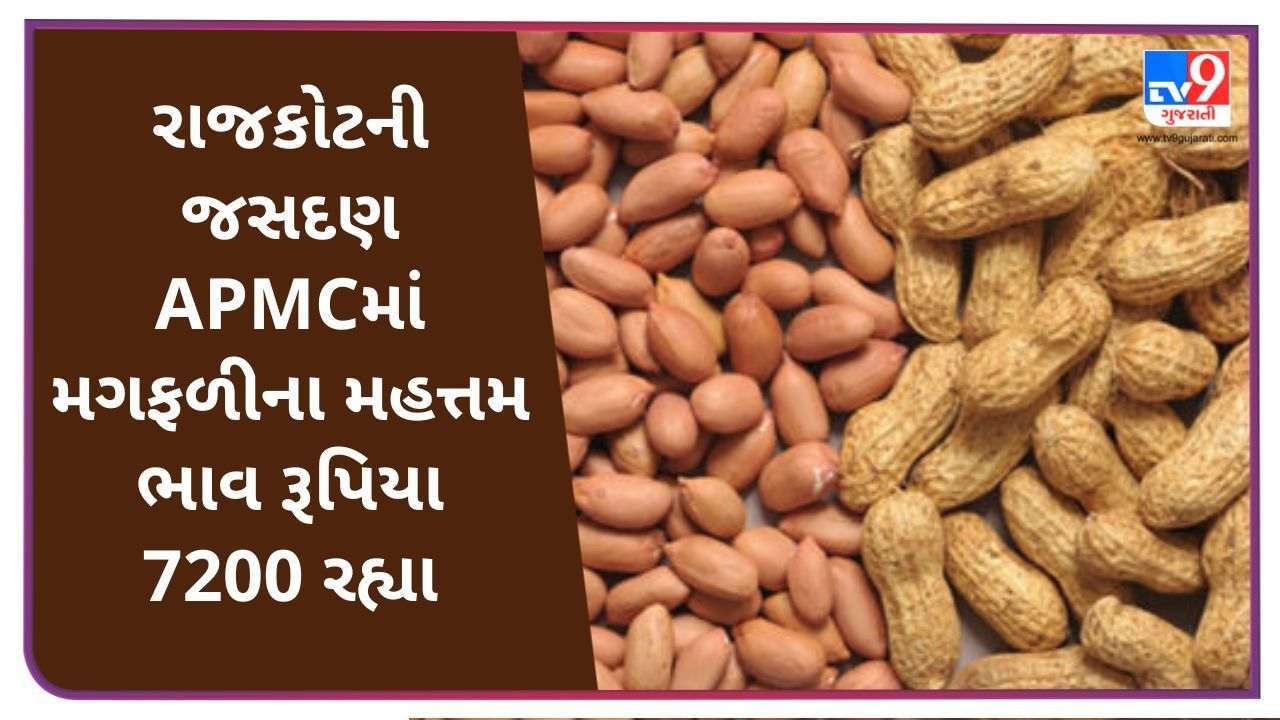 Mandi: The maximum price of groundnut in Jasdan APMC of Rajkot was Rs 7200. Regarding the prices of food grains in various APMCs of Gujarat, we will give you daily information about the APMC prices of crops in Gujarat for farmer friends.
Cotton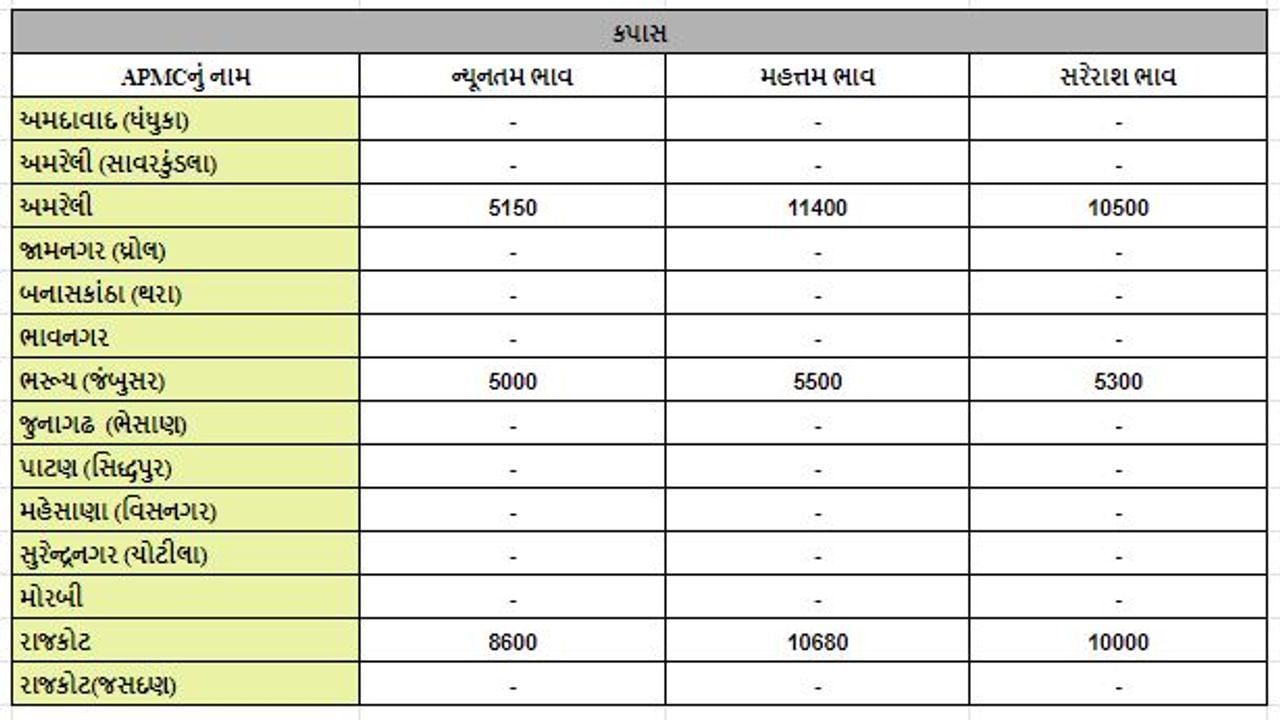 APMC price of cotton on 05-08-2022 Rs. 5000 to 11400 remained.
Peanuts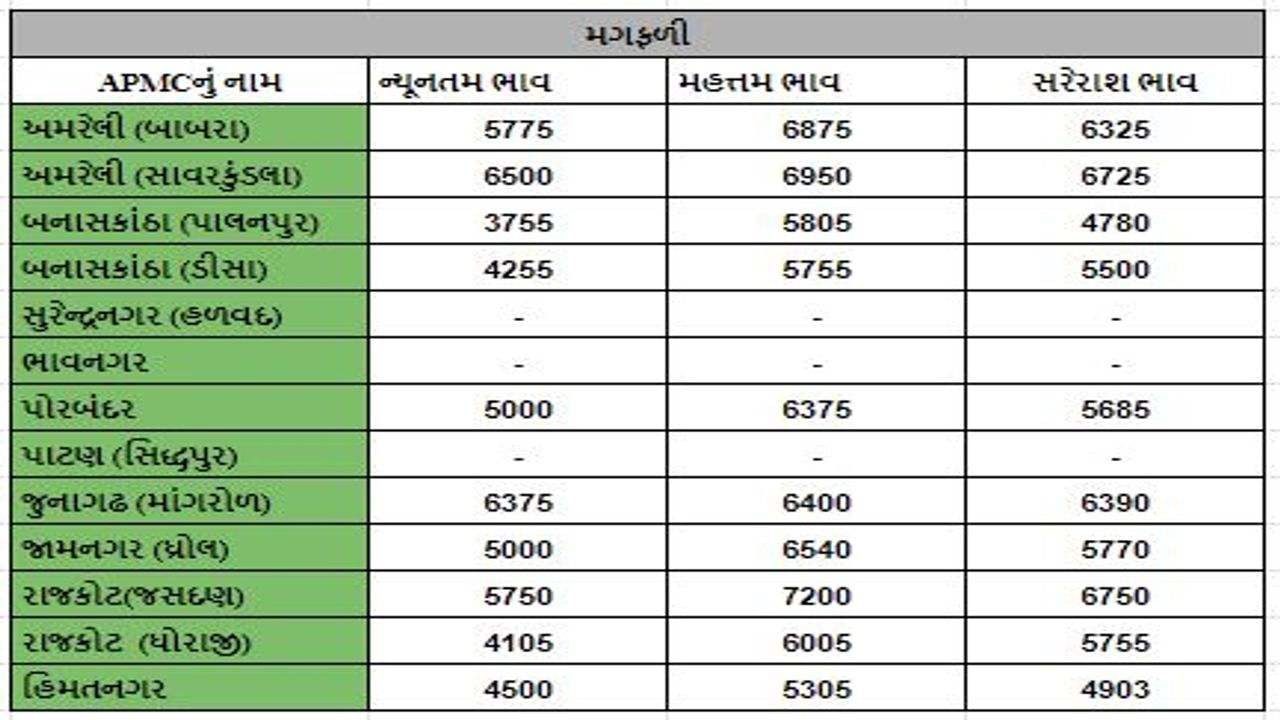 Date of peanut On 05-08-2022 APMC prices ranged from Rs.3754 to 7200.
Rice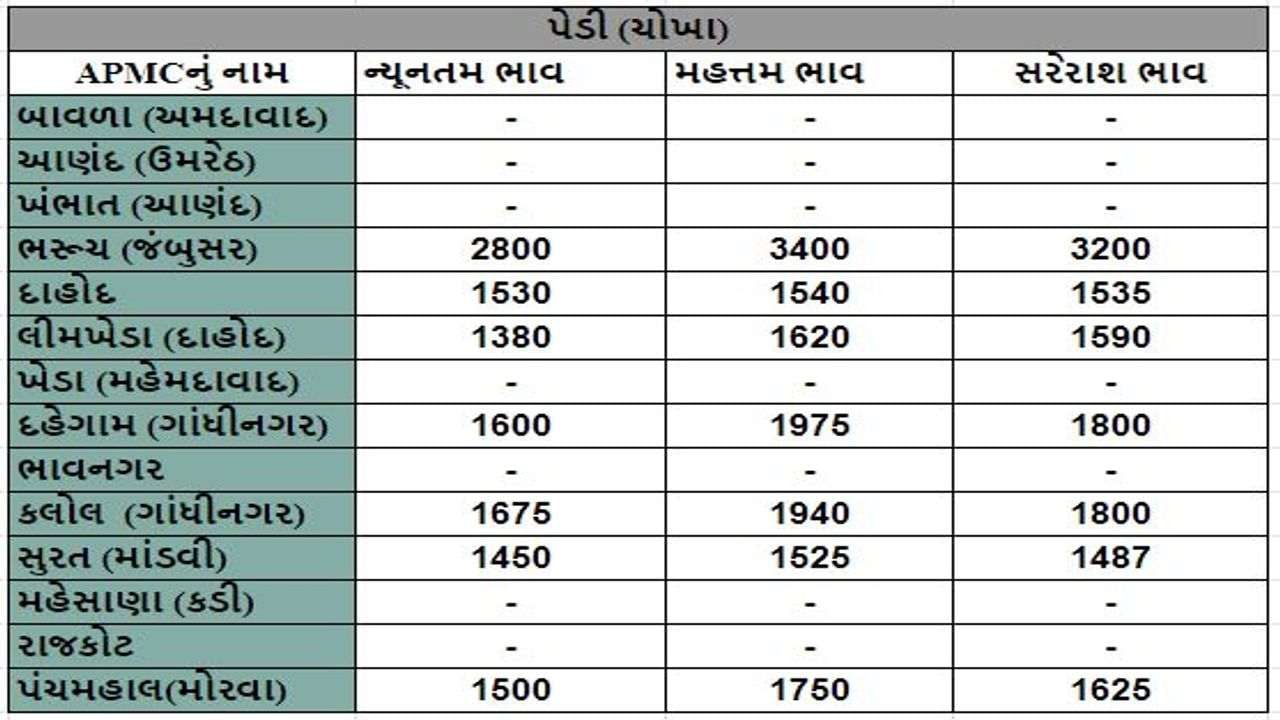 APMC price of Paddy (Rice) on 05-08-2022 Rs. 1380 to 3400 remained.
wheat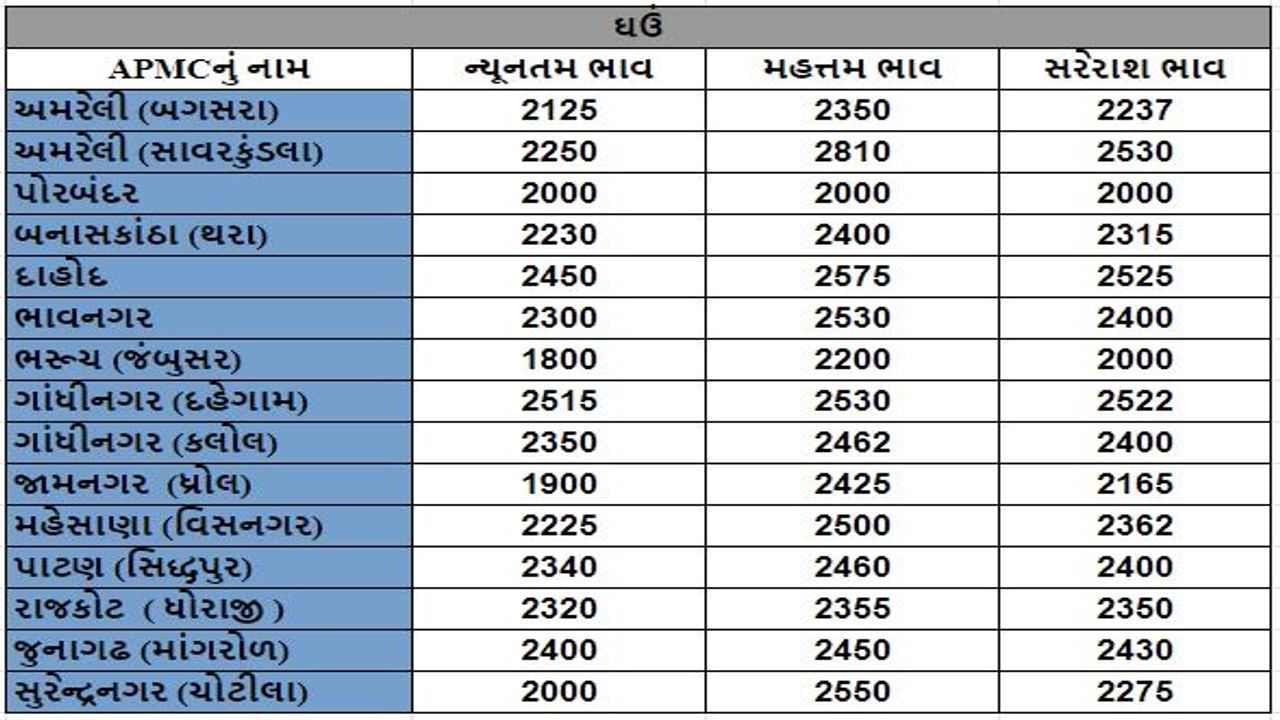 APMC price of wheat on 05-08-2022 Rs. 1800 to 2810 remained.
millet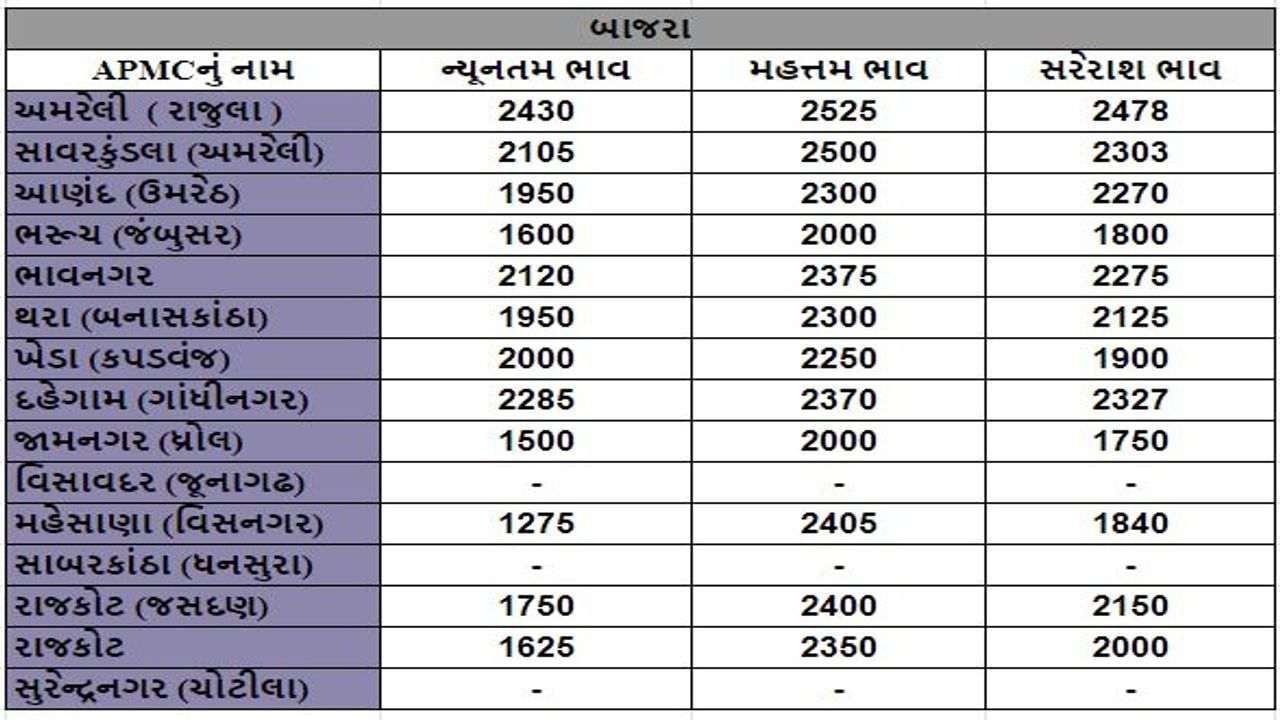 APMC price of Bajra on 05-08-2022 was Rs.1275 to Rs.2525.
sorghum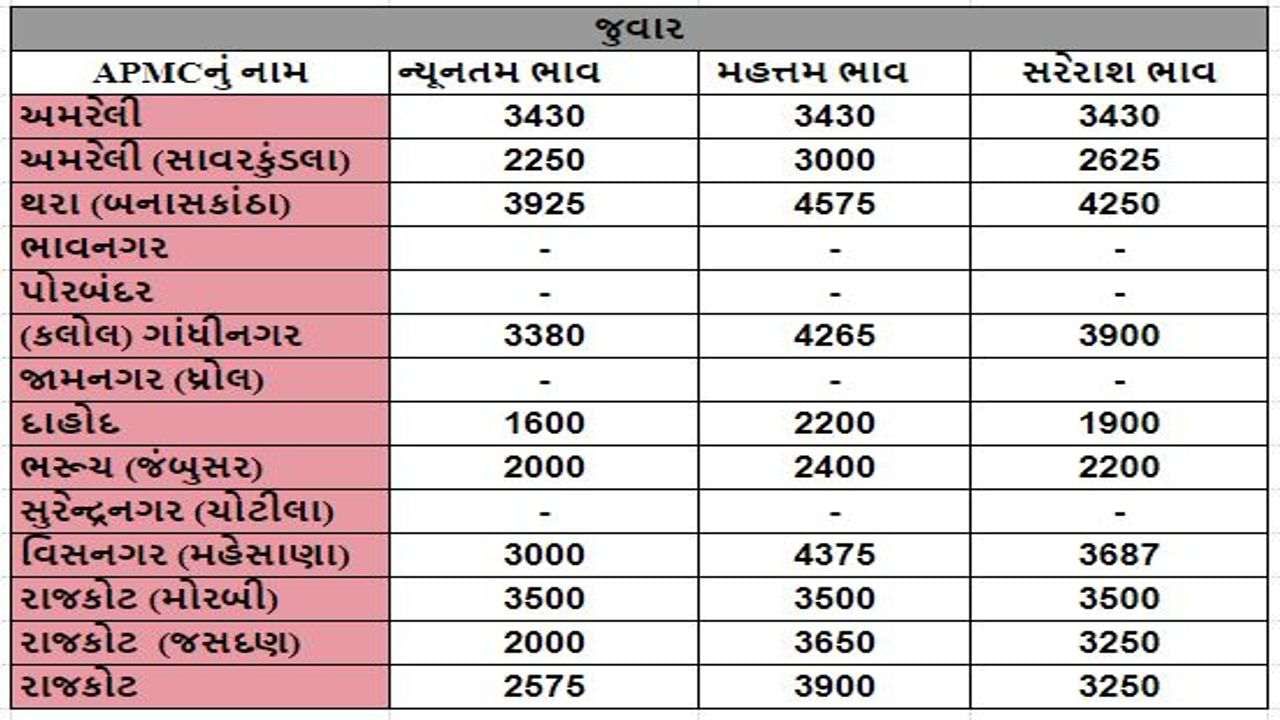 On 05-08-2022 Jowar price of APMC Rs. 1600 to 4575.