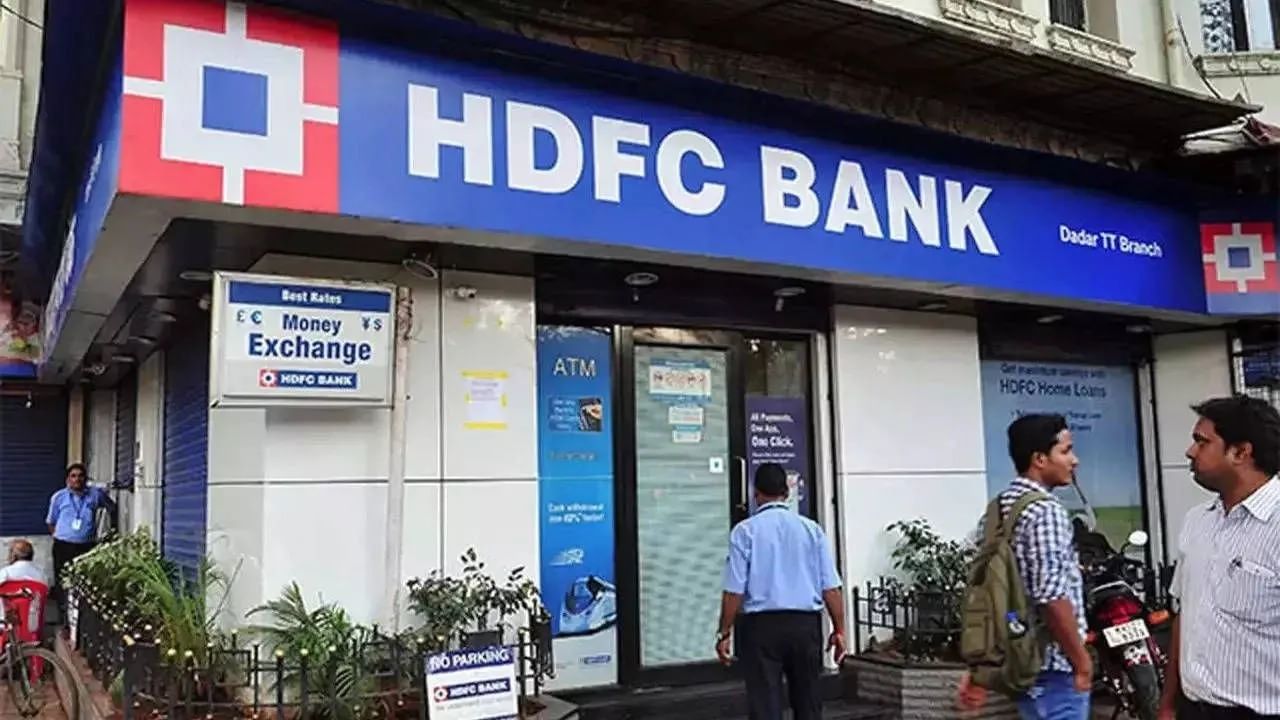 Of the Sensex (Sensex) Market cap of seven of the top 10 companies (BSE Market Cap) 1,16,048 crore last week. HDFC Bank benefited the most. Last week, the market cap of Hindustan Unilever, IICI Bank, HDFC, State Bank of India (SBI) and Kotak Mahindra Bank increased. On the other hand, the market valuation of Reliance Industries, Tata Consultancy Services (TCS) and Life Insurance Corporation (LIC) has declined. HDFC Bank's market cap rose by Rs 39,358.5 crore to Rs 7,72,514.65 crore during the reporting week. Kotak Mahindra Bank's market capitalization rose by Rs 23,230.8 crore to Rs 3,86,264.80 crore and HDFC's by Rs 23,141.7 crore to Rs 4,22,654.38 crore.
ICICI Bank's market cap increased by Rs 21,047.06 crore to Rs 5,14,298.92 crore and State Bank of India's market cap increased by Rs 5,801 crore to Rs 4,18,564.28 crore. Infosys added Rs 2,341.24 crore to its capitalization during the week, valued at Rs 6,14,644.50 crore. Hindustan Unilever's valuation rose by Rs 1,127.8 crore to Rs 5,47,525.25 crore.
The market cap of these companies has declined
Contrary to this trend, the market position of Reliance Industries during the week was Rs. 31,761.77 crore to Rs. 17,42,128.01 crore. The value of TCS is Rs. 11,599.19 crore with a loss of Rs. 11,93,655.74 crore. The market position of LIC is Rs. 2,972.75 crore to Rs. 5,19,630.19 crore.
The Sensex has gained 558 points this week
Last week, the BSE 30-share Sensex was up 558.27 points, or 1.02 percent. Reliance Industries topped the list of top 10 companies. It was followed by TCS, HDFC Bank, Infosys, Hindustan Unilever, LIC, ICICI Bank, HDFC, SBI and Kotak Mahindra Bank.
Global trends will also have an effect
Here, analysts are of the opinion that macroeconomic data will determine the direction of stock markets this week. A lot of big figures are coming up on the domestic front during the week, which will determine the market move. Analysts say that in addition to macroeconomic data, global trends for market direction will also be important amid concerns over inflation. Along with this, market participants will also keep an eye on the trend of Foreign Portfolio Investors (FPIs).
GDP, PMI figures are coming
Santosh Meena, head of research at Swastik Investmart, said: In addition to the GDP growth rate, vehicle sales and PMI figures are also expected during the week. Globally, PMI figures from various countries and US unemployment figures will also be important from a market perspective. Meena said that among all these factors, the volatility of the dollar index and the price of crude oil will also affect the market. FPIs are still for sale. It will be interesting to see if their attitudes change once perceptions improve.
. Source